Shopping Cart
Your Cart is Empty
There was an error with PayPal
Click here to try again
Thank you for your business!
You should be receiving an order confirmation from Paypal shortly.
Exit Shopping Cart
A Christian Connection News Source
| | |
| --- | --- |
| Posted on December 10, 2013 at 3:42 PM | |
Mandela, Mandela,WeLoveYou!
Honoring the Life of Nelson Rolihlahla Mandela - "Madiba"
(1918-2013)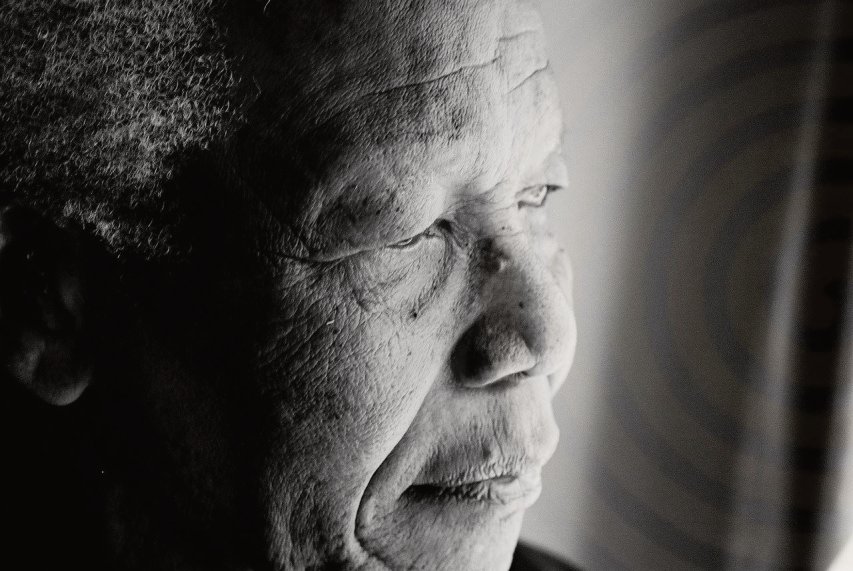 Nelson Rolihlahla Mandela "Madiba" - A man who led a remarkable life as a prophet, a political icon, and an international symbol for human rights who fought fervently against racism. He was often referred to as His Excellency, President of Morality, Father of a Nation, and with much affection - "Madiba".
"Madiba" - Born into the Madiba clan on July 18, 1918, into the Thembu royal family of Nonqaphi Nosekeni and Nkosi Mphakanyiswa Gadla Mandela. It was during his primary school years that his teacher gave him the Christian name of Nelson.
"Madiba" - Attended University of Fort Hare, University of South Africa, University of Witwatersrand and University of London.
"Madiba" - In 1952, he and his law partner, Oliver Tambo, established the first black law firm in South Africa, Mandela and Tambo.
"Madiba" - Arrested several times for racial injustices and stood trial 4 times being accused of opposing *apartheid laws (1952), treason (1956), inciting a strike (1962) and sabotage (1963).
"Madiba"- Labeled as a leader against apartheid and charged with incitement of a strike, he was incarcerated 10,052 days. He was sentenced to Robben Island approximately 7.5 miles from Cape Town, South Africa and confined to an 8x8 jail cell where he slept on the floor. Each year, he was allowed one visitor for 30 minutes. Several years later he was transferred to Rollsmoor Prison and then to Victor Verster Prison.
"Madiba" - Released from prison in 1990 at the age of 71. Following his release, he delivered a portion of his many speeches in the Afrikaans language, profoundly supporting reconciliation instead of war.
"Madiba"- Entered the first democratic multiracial Presidential election in South Africa in 1994. He won by an overwhelming number of votes and as promised, served a single 5 year term.
"Madiba"- Received over 1,300 awards including: the Nobel Peace Prize (1993) and the US Congressional Medal (1998). Authored 3 books: Long Walk to Freedom (1994); Conversations with Myself (2010) and Nelson Mandela By Himself: The Authorised Book of Quotations (2011).
"Madiba"- Often referred to as a saint, Mandela stated that he was ". . . not a saint, unless you think of a saint as a sinner who keeps on trying." He was a man of enormous dignity with a commanding personality - a lawyer, teacher, mentor, thinker, statesman, a man of ideas - - an activist, a prisoner, a Christian.
"Madiba" - The beloved Nelson Rolihlahla Mandela - "Madiba", died on December 5, 2013, at the age of 95.   Mandela, Mandela -we love you!
*Apartheid
-
a system of racial segregation in South Africa that was enforced through legislation by the South African National Party from 1948 to 1994. Under this legislation, the South African people were classified according to their racial group. The classification was a determinate factor as to where a person was born, where they lived, where they were allowed to work, attend school, what facilities were available if they were sick and upon death, where they were to be buried. Votes were cast only by the white people of South Africa and the same were afforded the best opportunities and facilities. Apartheid was strictly controlled and forced others to live and remain in poverty.
Sources
Web Pages
BBC News - http://www.bbc.co.uk/news
Nelson Mandela Foundation - http://www.nelsonmandela.org/content
Books
Mandela, Nelson, Long Walk to Freedom, Abacus, London, 1995
Mandela, Nelson, Nelson Mandela: Conversations with Myself, Pan
Macmillan, London, 2010
"Narrow is the way . . . ."
Categories: America, Commitment, Contentment, Encouragement, Forgiveness and Reconciliation, God's Plan, Leadership, Peace, Perserverance, Prayer, Sacrifice, Spiritual Order, Success, The Love of God, The Will of God, Trust
/