Shopping Cart
Your Cart is Empty
There was an error with PayPal
Click here to try again
Thank you for your business!
You should be receiving an order confirmation from Paypal shortly.
Exit Shopping Cart
A Christian Connection News Source
| | |
| --- | --- |
| Posted on August 15, 2013 at 6:58 PM | |
"My Golden Time of Day"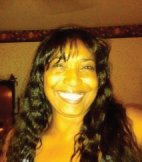 There are two times each year that I assess myself to identify my life's accomplishments - in January and on my birthday. As my birthday approaches my mind is filled with wonder, expectation and determination. You see, I've recently been dealt a hand that I must carefully play and the positive outcome shall be because of God's amazing grace.
I know that my steps are ordered and I definitely know the source of my guidance - - so when I sat down for reassessment, I invited the heaviest "Guns" I could think of to commune, guide, comfort and protect me - God the Father, Jesus and the Holy Spirit. You see, being single doesn't mean that you must face your tribulations alone - - it only means that you need to know who to call to your "Board Meeting" for strong support and clear direction.
Thus far, I've assessed that I am currently in an undetermined state of being - which is not a bad thing - it only means that I am being redirected and waiting to be connected to my assigned source(s).
Following the meeting, I was given some instructions and it was my turn to work. I was consistent in keeping my focus, following the instructions until each phase of what I needed to do was completed. After several hours, I took a break from all the reading and figuring (Jethro says deciphering) and I listened to a bit of old school - - Frankie Beverly's "Golden Time of Day."Won't you take a listen with me?
As I listened, the lyrics took on a new meaning for me - - mainly because I'm in a different place in my life - I now stand wholly with God. And yet the song, still ever so beautiful, took me to a place of great spiritual inspiration and expectation.
As he wowed me with his voice he said ". . . [t]here's a time in your life when you find who you are, that's the golden time of day. In your mind you will find you're a bright shining star, that's the golden time of day."
Listening to the lyrics, I came to the realization that I was in my golden time of day. Assessing myself, developing my next steps - - it was certainly my golden time of day. Looking back, this was the time for definite redirection. I've always known who I was and I've been secure and comfortable in my own skin, so to speak. However, as my mind comprehended the next stanza of the lyrics, I also realized that I have great value to the Kingdom.
"In your mind you will find you're a bright shining star . . ."
I have finally realized the value of my God given talents. As Christians it is imperative that we maintain our humbleness at all times. However, as God blesses us with our talents, He expects us to perform at the level of excellence without being boastful. I have always been one with a humble spirit, as I should be and that part of me will always be maintained. However, because I am a humble person, I have learned that I must not confuse being humble with the value of my talents. You see, while it's easy for me to see the greatness in others, I have never been boastful, nor seen the greatness in myself. These lyrics have made me realize that my God given talents are valuable ministering tools. If I devalue my gifts, the end result of my works will fall short.
What am I saying to you?
The purpose of this writing is two fold - first, to encourage you - when your back is against the wall, let God guide you. Remain prayerful and patient. Trust in Him and be obedient to His instruction. Offer yourself to be used by Him and take His assignments with a happy heart. Make note to help others while still in your very own dilemma. Develop a closer and unquestionable relationship with God. And secondly get to work - assess yourself. Find out where you fit in God's plan. Accept and put to good use your gifts and know your worth. Maintain a humble spirit; never be boastful or puffed up - despite your level of achieved greatness. These things - I say to you, will help you to cross the bridge as you are being redirected despite the circumstances.
My answer has yet to come. I continue to be prayerful and live each day with divine expectation.
Wait on the Lord, be of good courage and He shall strengthen thine heart. Wait, I say, on the Lord. Psalms 27:14 KJV † Selah.
"Narrow is the way . . . ."
Categories: Comfort, Confession, Encouragement, God's Plan, Growth in Christ, Leadership, Living as a single Christian, Ministry, Obedience, Peace, Perserverance, Praise, Prayer, Promises, Sacrifice, Spiritual Order, Success, The Love of God, The Will of God, Trust, Unconditional Love
/