Shopping Cart
Your Cart is Empty
There was an error with PayPal
Click here to try again
Thank you for your business!
You should be receiving an order confirmation from Paypal shortly.
Exit Shopping Cart
A Christian Connection News Source
Speaking Out:
Our Unemployed Americans
It is amazing to me how the people we voted into office to serve and protect our interest continue to bicker issues that could be resolved if they would seriously give consideration to their true purpose in office.
As I read an online article concerning our unemployed Americans posted by The New York Times, I became embarrassed to live in a country that would allow their constituents, who are fellow tax payers and viable human beings to enter into a new level of poverty, recognizable only by someone going through the same turmoil. You see, I am one of the 1.7 million who is unemployed.
I initially read the article as a measure of self-interest – researching my options and getting unemployment Plans D, E and F into place. Quite frankly, Plans A, B and C didn't pan out. In actuality, I relinquished my research as I read the 470 comments attached to the article, which prompted this writing. My heart swelled with comradery and compassion as I read the comments of American seniors, mothers, fathers and single people of all ages crying out in desperation– trying to hold on to their very last –trying desperately not to trade their mortgage for a cardboard box.
Is this who we have become as a nation? God is certainly watching, and I am sure, just as many of us are – shaking His head in disgust at the actions and inactions of our congressional and senatorial leaders. Once again, I invite you to consider the passage of Luke 12:40-48. In this parable, Jesus warns us of the detriment of unfaithful servant.
Luke 12:40-48
You must be ready all the time, for the Son of Man will come when least expected.
"Peter asked, "Lord is that illustration just for us or for everyone?"
And the Lord replied, "A faithful, sensible servant is one to whom the master can give the responsibility of managing his other household servants and feeding them. If the master returns and finds that the servant has done a good job, there will be a reward. I tell you the truth, the master will put that servant in charge of all that he owns. But what if the servant thinks, "My master won't be back for a while," and he begins beating the other servants, partying, and getting drunk? The master will return unannounced and unexpected, and he will cut the servant in pieces and banish him with the unfaithful.
And a servant who knows what the master wants, but isn't prepared and doesn't carry out those instructions, will be severely punished. But someone who does not know, and then does something wrong, will be punished only lightly. When someone has been given much, much will be required in return; and when someone has been entrusted with much, even more will be required. Luke 12: 40-48, New Living Translation.
I Must Add -
My purpose for this writing is to bring awareness, not only to the heartless politicians that will not allow assistance to our unemployed Americans, but to make you aware as citizens that the needs of our unemployed are everyday needs - 24 hours a day.
Certainly, there are many who have empathy and shake their heads in disgust over the unemployment situation, but in the end, you are warm and comfortable in your homes – mortgage paid, utilities paid, insurance paid, food on the table, and you will rest well for the night. Only when you hear again the report of $0 dollars coming into the homes of unemployed Americans – will you share the utmost empathy. And again, at the end of the day – all is well with you and the people in your household, and your nights rest is once again well.
Many of the people who left comments on The New York Times article, have already lost their homes and cars. Others wrote about the simple need of toilet paper, providing meals and clothing for their growing children, having the luxury of utilities, or having a phone and internet for job searches.
Please remember, for those that you know who are unemployed, whatever your needs are - they have the same needs– a place to stay, utilities, transportation and food. My brothers and sisters, thank you for the submission of your heartfelt prayers and please if you can, go a step further and extend a hand to help those families in need. May God continue to bless and keep you. Selah.
Prayer
Thank you Lord for your many blessings, we praise your holy name.
We thank you for being watchful over the many individuals that are in need of your care and the benefit of your blessings. Lord we ask that you touch the hearts of the men and women who are responsible for the decisions that effect our unemployed Americans. Help them to understand how lives are affected when they are not responsible stewards in their positions. Father we also ask for renewed strength, viable jobs and positive attitudes for those individuals seeking employment; and a special blessing for those that come forward to help their brothers and sisters in Christ in their time of need. In the wonderful name of Jesus we pray - Amen.
"My Golden Time of Day"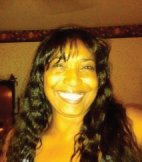 There are two times each year that I assess myself to identify my life's accomplishments - in January and on my birthday. As my birthday approaches my mind is filled with wonder, expectation and determination. You see, I've recently been dealt a hand that I must carefully play and the positive outcome shall be because of God's amazing grace.
I know that my steps are ordered and I definitely know the source of my guidance - - so when I sat down for reassessment, I invited the heaviest "Guns" I could think of to commune, guide, comfort and protect me - God the Father, Jesus and the Holy Spirit. You see, being single doesn't mean that you must face your tribulations alone - - it only means that you need to know who to call to your "Board Meeting" for strong support and clear direction.
Thus far, I've assessed that I am currently in an undetermined state of being - which is not a bad thing - it only means that I am being redirected and waiting to be connected to my assigned source(s).
Following the meeting, I was given some instructions and it was my turn to work. I was consistent in keeping my focus, following the instructions until each phase of what I needed to do was completed. After several hours, I took a break from all the reading and figuring (Jethro says deciphering) and I listened to a bit of old school - - Frankie Beverly's "Golden Time of Day."Won't you take a listen with me?
As I listened, the lyrics took on a new meaning for me - - mainly because I'm in a different place in my life - I now stand wholly with God. And yet the song, still ever so beautiful, took me to a place of great spiritual inspiration and expectation.
As he wowed me with his voice he said ". . . [t]here's a time in your life when you find who you are, that's the golden time of day. In your mind you will find you're a bright shining star, that's the golden time of day."
Listening to the lyrics, I came to the realization that I was in my golden time of day. Assessing myself, developing my next steps - - it was certainly my golden time of day. Looking back, this was the time for definite redirection. I've always known who I was and I've been secure and comfortable in my own skin, so to speak. However, as my mind comprehended the next stanza of the lyrics, I also realized that I have great value to the Kingdom.
"In your mind you will find you're a bright shining star . . ."
I have finally realized the value of my God given talents. As Christians it is imperative that we maintain our humbleness at all times. However, as God blesses us with our talents, He expects us to perform at the level of excellence without being boastful. I have always been one with a humble spirit, as I should be and that part of me will always be maintained. However, because I am a humble person, I have learned that I must not confuse being humble with the value of my talents. You see, while it's easy for me to see the greatness in others, I have never been boastful, nor seen the greatness in myself. These lyrics have made me realize that my God given talents are valuable ministering tools. If I devalue my gifts, the end result of my works will fall short.
What am I saying to you?
The purpose of this writing is two fold - first, to encourage you - when your back is against the wall, let God guide you. Remain prayerful and patient. Trust in Him and be obedient to His instruction. Offer yourself to be used by Him and take His assignments with a happy heart. Make note to help others while still in your very own dilemma. Develop a closer and unquestionable relationship with God. And secondly get to work - assess yourself. Find out where you fit in God's plan. Accept and put to good use your gifts and know your worth. Maintain a humble spirit; never be boastful or puffed up - despite your level of achieved greatness. These things - I say to you, will help you to cross the bridge as you are being redirected despite the circumstances.
My answer has yet to come. I continue to be prayerful and live each day with divine expectation.
Wait on the Lord, be of good courage and He shall strengthen thine heart. Wait, I say, on the Lord. Psalms 27:14 KJV † Selah.
"Narrow is the way . . . ."
"My Nth Degree Confession"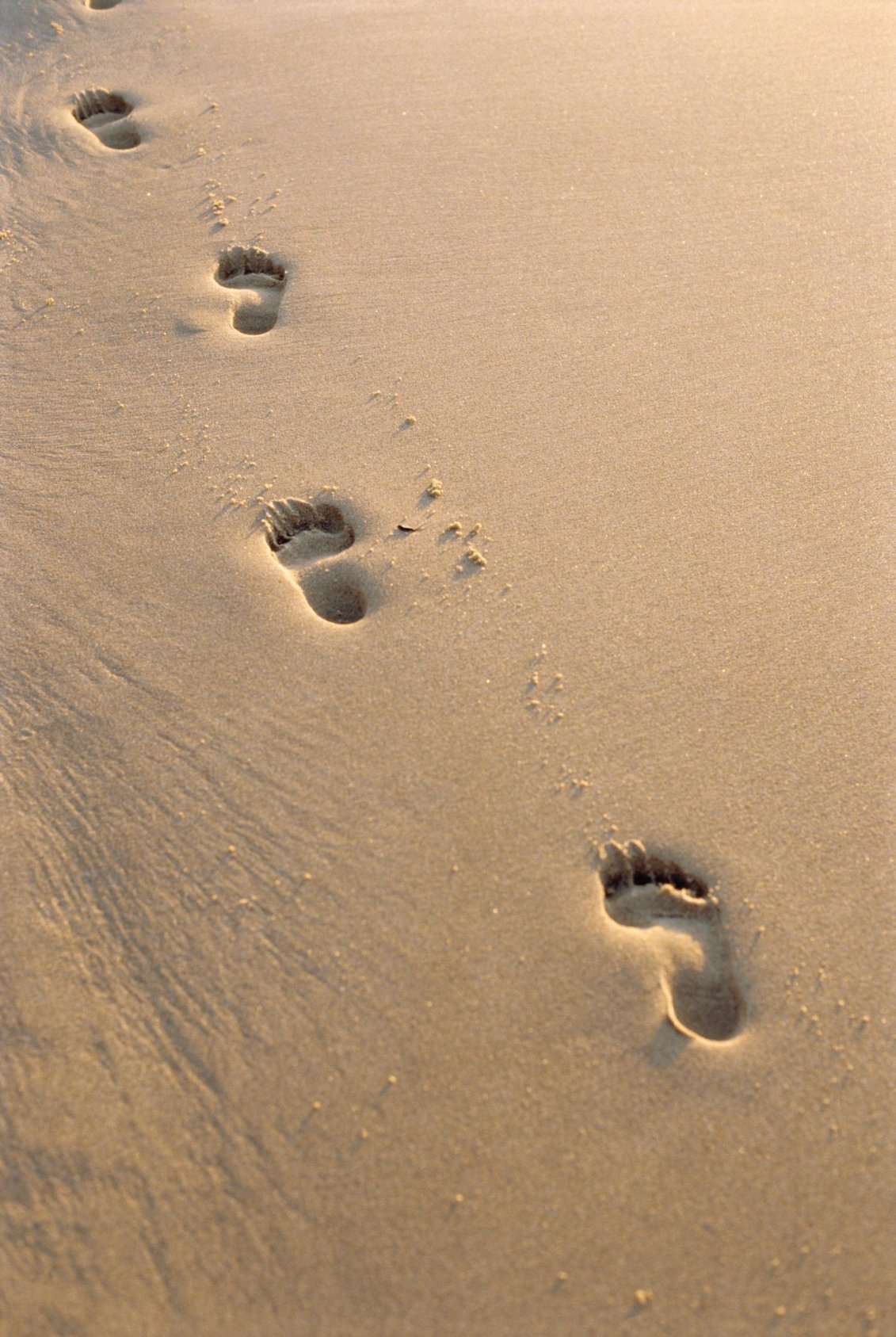 For years I wanted to publish a Christian magazine. My magazine (wearing the same name as this website) had been ready for print for some time, however, it never came to fruition because of the publishing cost. But one December night in 2010 at 9:00 p.m., God spoke to me and provided instructions to develop a "web publication" of my magazine, "TheSingleBlessing.com".
Clearly, He instructed me to take the articles from the magazine and place them on the website. Not thinking that I was going against His will and instruction, I chose to utilize only a certain portion of my articles, because I wanted to salvage some for the publication of the magazine at a later time.
Unknowingly, I was disobedient and it was costly. However, the cost was never a realization to me because of the vast number of people from across the globe that visited the site. Honestly, I have been truly amazed by the numbers! I can only imagine the results, had I followed His instructions to the nth degree - just as Noah did.
He had also clearly told me that the site would be global and it immediately was and continues to be. Glory to your name Father!
Now, I can only apologize for not fully following God's instructions to the nth degree. In the realm of obedience, Noah is and has been one of my major guide posts. I thought that I was being much like him – carefully taking God's instructions and remaining within the guidelines that He provided for me. Thinking back to Noah, his ark worked just as God planned - perfectly, with no mishaps.
It was only today, as I shared with a Christian friend how the site was developed, that I realized my failure to fully follow God's instructions. As I explained the development to my friend, the words "take the articles from the magazine and place them on the website" burned my soul - - the realization was so heavy that I could no longer continue the conversation. I felt an urge to get things right and I went directly to work on correcting my mistake. My measurements were off, and my "boat" had to be restructured so that it could truly sail and not just be kept afloat.
As amazing as TheSingleBlessing.com has been – I am so excited to see what happens next. Father, I thank you for your "guidance and perfection" and allowing me to correct the error at hand.
Lesson learned: My mistake was that of selfishness - - I wanted to publish the magazine. But there was a serious conflict at hand, I couldn't operate in the will of God and abide by things of my own choosing. Unknowingly, I rode the fence – but now I no longer straddle. It feels good - - Confession is good for the soul.
My brothers and sisters, how often have you partially done what God expected of you? - - And yet, you expect full results from Him. Selah.
My Prayer
Lord, I ask that Your blessing remains with TheSingleBlessing.com and that you take the ministry to yet another level so that those in need of your comfort and protection will see and feel the realization of what hope in Christ really means. I pray Father, that you accept my confession of failure to follow instruction and turn it into a positive lesson for those in need of knowing how to realize the comfort of your protection. Grow me Father, guide me - - I know that you have forgiven me. With all my heart I love You and live to do what is right and good in your sight. Your provisions are astronomical – beyond my wildest dreams and I thank you Lord, thank you.  Amen.
"Narrow is the way . . . ."
/