Shopping Cart
Your Cart is Empty
There was an error with PayPal
Click here to try again
Thank you for your business!
You should be receiving an order confirmation from Paypal shortly.
Exit Shopping Cart
A Christian Connection News Source
TSB Is 3!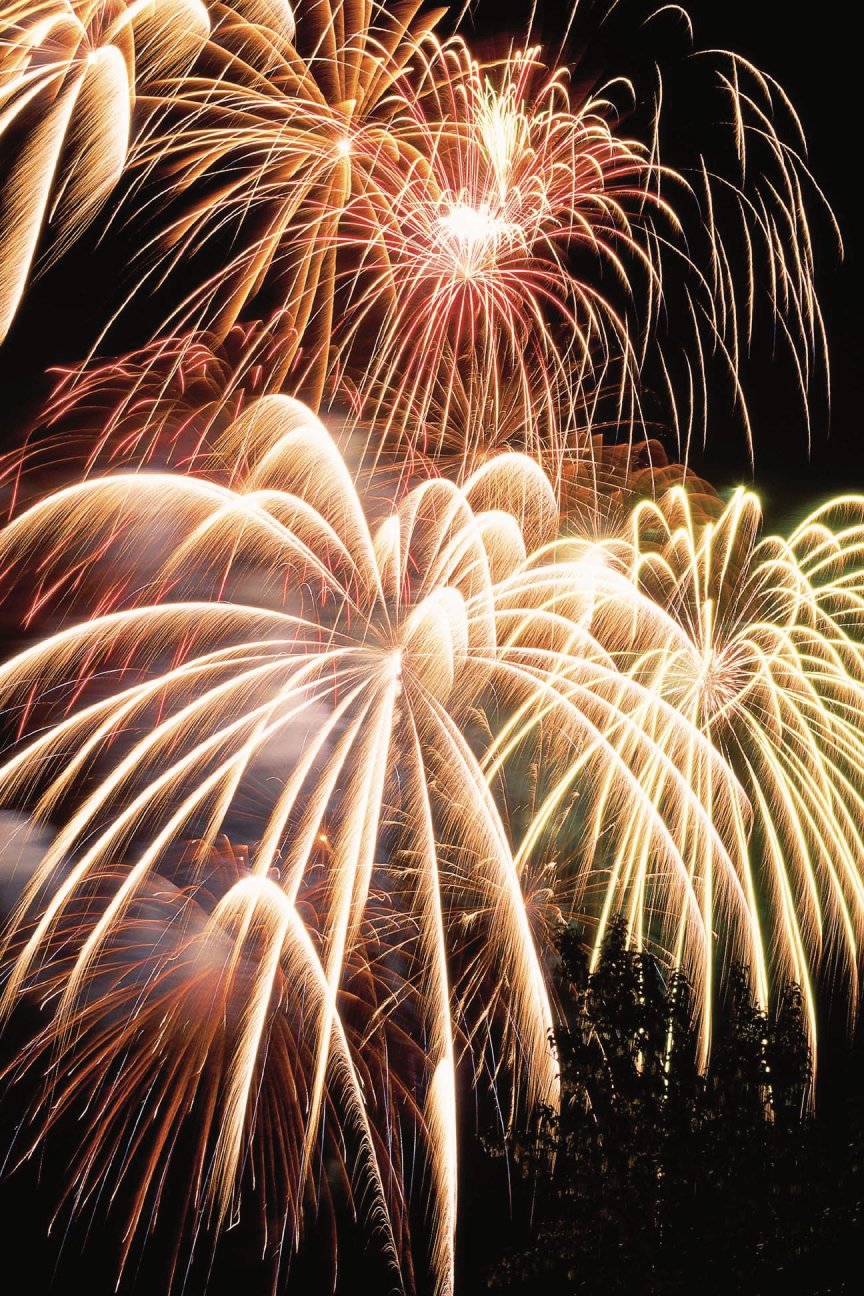 This is the third anniversary of TheSingleBlessing.com! Three - a divine and powerful number is one that TSB meets with great expectation. With our Lord and Savior at the helm, we look forward to continuing to minister to the needs of Christian singles globally.
As TSB celebrates our third anniversary, the primary purpose of God's plan is brought to mind – the furtherance of the Kingdom.  Considering the full spectrum of His plan, we ventured out into the fields and found some who had chosen to dedicate themselves to obedience and truly accept God's call to work on complex field assignments. 
Starting on this anniversary date, TSB will annually recognize and celebrate outstanding soldiers who have been diligent in their spiritual assignments by giving them the "Abiding In The Fields Award".  Our first recipients are two men of God of great strength and character, Mr. Lewis Williams (CA) and Mr. Bret Griffin (AL). In obedience, they have worked tirelessly and set aside their own personal needs to complete a portion of God's amazing plan.
Then the word of the Lord came unto me, saying, before I formed thee in the belly I knew thee; and before thou camest forth out of the womb I sanctified thee, and I ordained thee a prophet unto the nations.  Then said I, Ah, Lord God! Behold, I cannot speak: for I am a child.  But the Lord said unto me, Say not, I am a child: for thou shalt go to all that I shall send thee, and whatsoever I command thee thou shalt speak.  Be not afraid of their faces: for I am withthee to deliver thee, saith the Lord. Then the Lord put forth his hand, and touched my mouth. And the Lord said unto me, behold, I have put my words in thy mouth.  Jeremiah1:4-9  Standard King James Version
Mr.Lewis Williams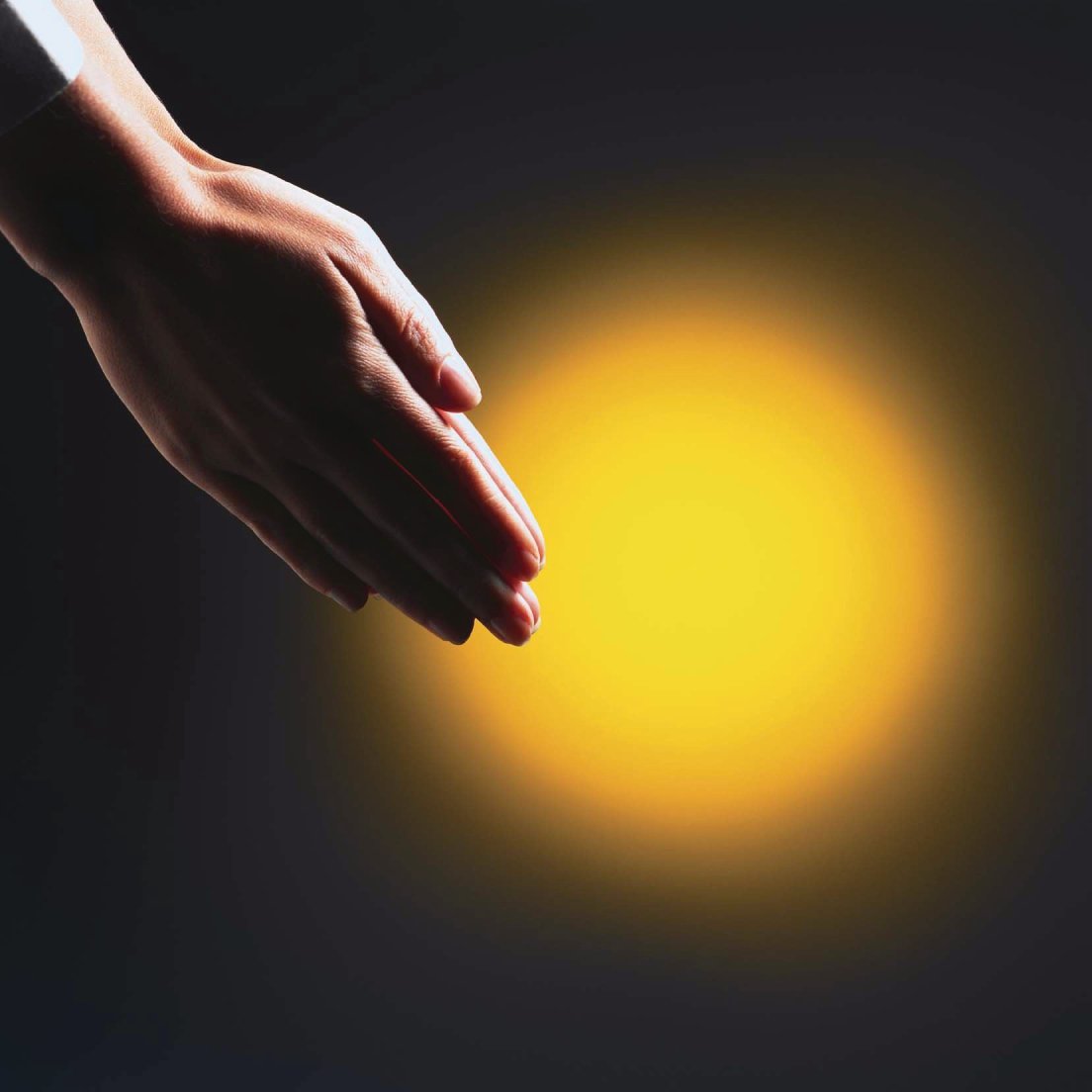 Our first recipient is Mr. Lewis Williams, aka Bro. Lew, a resident of Fairfield,CA who initiated a prayer ministry that expands across the United States.  As he sits in the captain's seat of this powerful prayer ministry providing guidance and giving clear direction, his extraordinary prayer warriors are diligent in receiving prayer request that can only be dealt with through a warrior's prayer and supplication.  As received, Bro. Lew provides status reports to his warriors often full of praises with positive results.  Divinely, this anointed ministry reaches many and oftentimes assists in provisions that are needed.
And yet, his captain's seat is but one facet of Bro. Lew's assignment.  He also extends his call by exhibiting outstanding work in the community with countless young people, providing the essentials that are needed for them to be successful in life. To these young people, Bro. Lew is a spiritual father figure, adult supervisor and a sounding board, while also supplementing many of their individual needs.  He is an extraordinary "Uncle" to many of the young people in Fairfield, and is loved and respected by all of "his children"and their parents. 
Onbehalf of the many that you and your warriors have stood in the gap in prayer for; the children of Fairfield that you have cared for, and the parents that you have ministered to and assisted, thank you Lewis for your work in exalting God's amazing plan.  Your many fruits will continue to be revealed.
Mr.Bret Griffin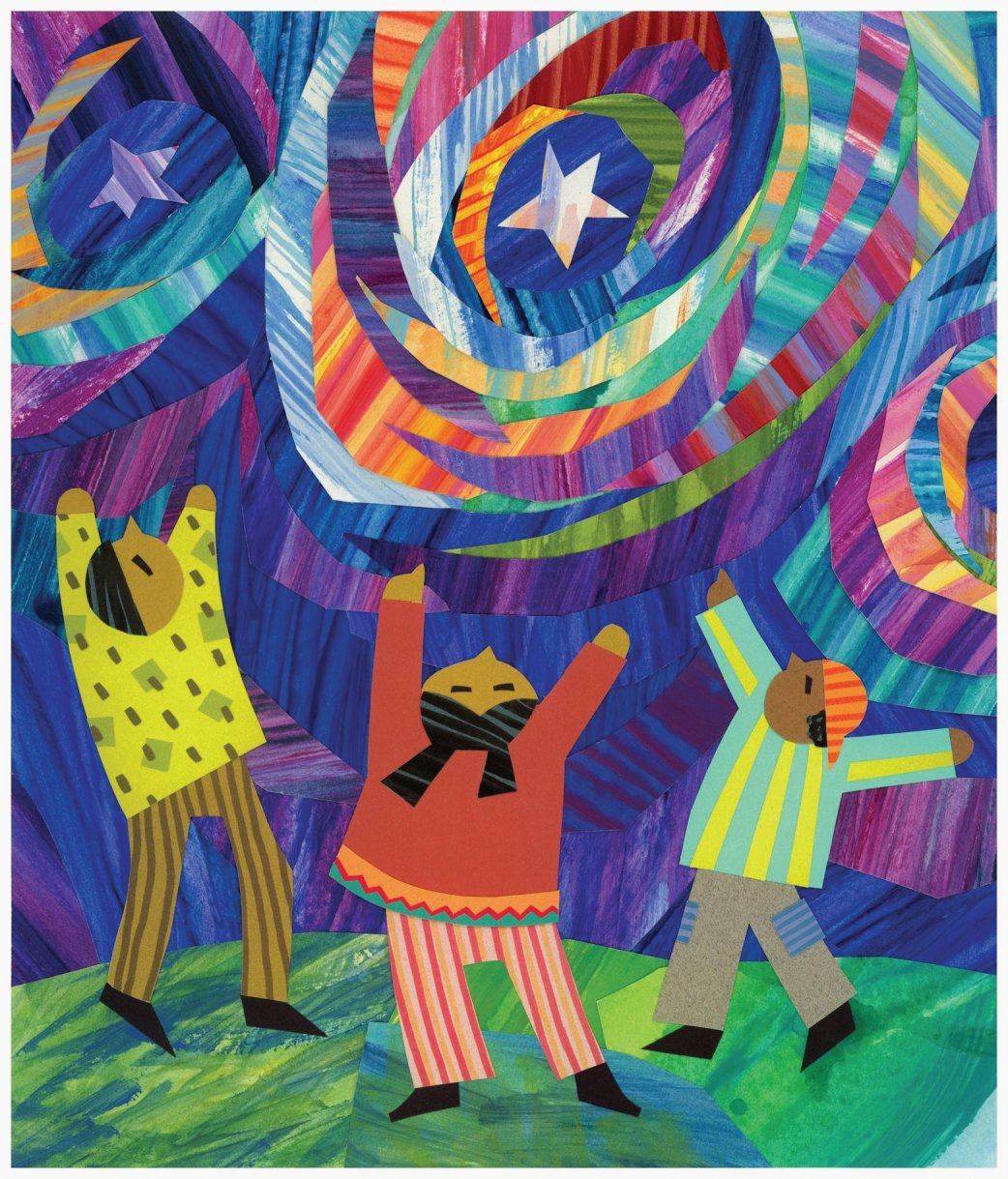 In the southeastern region of the United States, TSB found another soldier, Mr. Bret Griffin. He was called to be obedient to the instructions of God and his grandfather, Prof. H.Y. Griffin.
Bret recalls his grandfather having a vision to provide a park as a safe haven for the youth where they lived.  Upon retirement, he moved back into the community and dedicated a portion of land in honor of his grandfather for the construction of the children's community park.  "MyPark"was named by the children in the community and is located in the Yerkwood Community in Sumiton, AL.  
Bret has had the pleasure of seeing the fruits of God's work through young adults who have returned to the park to give positive reports of their accomplishments and endeavors.  Thank you Bret for your tenacity, but most of all- thank you for your obedience to answer the call.
Prayer
Praises to your name Father for once again allowing TSB to celebrate another year in existence. Your divine assistance to the ministry is neither wan nor faint – thank you!   Father, we also give thanks for TSB's introduction to many of your soldiers throughout the country that are boldly following your orders.  Father I pray that your soldiers continue to receive your blessings and that they are armed with all that is necessary to assist in conquering whatever may stand in the way of your will. We hold true to your promises Lord, and will forever give you all the glory, honor and praise.  Amen.
What Is Christmas All About?
What is Christmas all about? Initially, its purpose was certainly not about the commercialized aspects of spending or beautiful light displays. Unless of course you consider that one brilliant star that the Wise Men followed on the night that Jesus the Christ was born.
For many, Christmas is peace, love, contentment, joy - all the emotions that encompass that indescribable euphoric feeling found in a major portion of the world that spark elements of gifting. During this season of gifting, as God has instructed, there is a mad dash to feed the hungry, clothe the naked and provide warmth for those who are helpless, homeless and without a means of support. Sadly, for many, these euphoric emotions only last but a season and quickly fade away as the next day of celebration designated on the calendar approaches. But what is Christmas all about? Is it merely intended for three weeks of gifting? What was God's intention when He gave His only Son?
Scripture tells us that God relinquished His Son because of His love for us. It tells us that in order for us to live and to enjoy an eternal life with Him in Heaven that we only need to believe in His Son, Jesus.
For God so loved the world, that he gave his only begotten Son, that whosoever believeth in him should not perish, but have everlasting life. John 3:16 KJV
My dear brothers and sisters, God's Word is plainly stated. The major element of Christmas is Jesus. Christmas is all about our salvation - - that was God's intention - - to provide a means for us to join Him in the Kingdom of Heaven. His invitation (John 3:16) continues to stand and this Christmas season is a marvelous time to accept the opportunity of life everlasting. However, if you have already accepted God's invitation - I challenge you to go into the vineyards and share with others His exceptional offer of life everlasting. Selah.
May the love of Jesus the Christ remain in your heart and mind.
And may the blessings of this Christmas season bring
peace, joy and success into your life.
My Prayer
Thank you Lord for your Son, love and guidance. Father, I pray that seeds of salvation are sown in every corner of the world. I pray that those who are far and near are able to understand and will seek You to accept your perfect gift of salvation and life everlasting. I pray that the birth of Jesus the Christ remains in the hearts of my brothers and sisters and that the true purpose of Christmas is remembered and shared as they go about their daily travel. I also pray a special blessing for my dear friend, Bishop Evans and his loved ones, as he continues to share the gospel of salvation in Rio de Janeiro. In the precious name of Jesus, I pray. Amen.
"A Commitment Is Required - Playtime Is Over"
All too often we find ourselves in what we deem to be "meaningful relationships", and yet one party in the relationship is reluctant to commit. - - Afraid to fully embark in a journey with another being who is supposedly close to his or her heart. - - Reluctant to leave the solidarity of his or her life and embrace the combination of two hearts that shall one day beat as one. In order to complete the love that God has ordained my brothers and sisters, a commitment is required - playtime is over.
In August of 2002, my pastor, Dr. L. LaSimba Gray, went to the book of Romans and delivered a powerful sermon warning us that there is "no casual relationship with Christ. God requires a commitment, not a contribution".
Therefore, since we have been made right in God's sight by faith, we have peace with God because of what Jesus Christ our Lord has done for us. Because of our faith, Christ has brought us into this place of undeserved privilege where we now stand, and we confidently and joyfully look forward to sharing God's glory.
We can rejoice, too, when we run into problems and trials, for we know that they help us develop endurance. And endurance develops strength of character, and character strengthens our confident hope of salvation. And this hope will not lead to disappointment. For we know how dearly God loves us, because he has given us the Holy Spirit to fill our hearts with his love.
When we were utterly helpless, Christ came at just the right time and died for us sinners. Now, most people would not be willing to die for an upright person, though someone might perhaps be willing to die for a person who is especially good. But God showed his great love for us by sending Christ to die for us while we were still sinners. And since we have been made right in God's sight by the blood of Christ, he will certainly save us from God's condemnation. For since our friendship with God was restored by the death of his Son while we were still his enemies, we will certainly be saved through the life of his Son. So now we can rejoice in our wonderful new relationship with God because our Lord Jesus Christ has made us friends of God. Romans 5: 1-11 New Living Translation
Thinking on Pastor Gray's sermon, I find myself engrossed in this scripture reflecting on God's promises of everlasting love and His commitment to us. A tremendous sacrifice was made. He gave His only begotten Son - His precious beloved Son in lieu of our salvation. Although we had disappointed Him so many times before - God provided an "undeserved privilege" for us to have everlasting life. In return He not only expects, but He deserves a true commitment from us - not a casual relationship as Pastor Gray stated, but a true commitment.
Being reflective of the scripture and the sacrifice of Jesus the Christ, I strongly believe that it is incumbent that one should have a meaningful relationship with a promised commitment to share in a life filled with God's everlasting promises of love. This understanding causes me to challenge you, my brothers and sisters, to allow God to lead your relationships. I further challenge you to only embark in relationships that God has approved. And finally, I challenge you to step out of your singleness and commit to God and to your beloved mate - promising to leave your life of solidarity and devote your heart one to the other. A commitment is required - playtime is over.  Selah.
Forsake her [wisdom] not, and she shall preserve thee: love her, and she shall keep thee. Psalms 4:6 KJV
My Prayer
Thank you Lord for your wonderful gift of salvation and the comfort of knowing that that your love is everlasting. I praise your holy name. I pray that those who seek that comfort of a true relationship with their assigned mate will have a renewed understanding of commitment and what is required. I pray that casual relationships are no longer fused, nor confused with a committed relationship with you or with our assigned mates. I pray that you reveal a renewed spirit in the hearts of those who earnestly seek you. Thank you for your love and restoration. In the sweet name of Jesus I pray. Amen.
Then the Lord said to me, "Write my answer plainly on tablets, so that a runner can carry a correct message to others. Habakkuk 2:2 (New Living Translation Bible)
"Narrow is the way . . . ."
"Miles Williams Makes It To The Big League"
Parental love and support is an important element in developing the dreams of young people.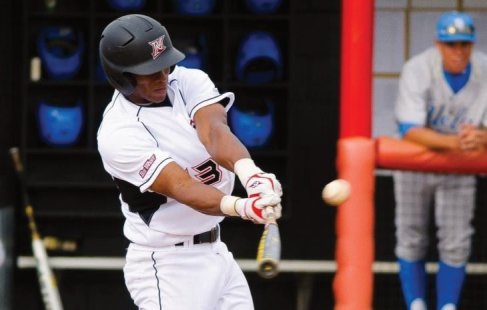 God has certainly blessed an outstanding athlete, Miles Williams of Winsdor, CA, with amazing parental guidance, love and support. Because his parents, Walter and Marilyn Williams, recognized and nurtured his talents, Miles remained focused on his targeted plan to become a major league baseball player.
His tenacity paid off in June 2013 when he had the opportunity of a lifetime offered to him - In his first year of eligibility at Cal State Northridge, he was selected in the 15th round of the MLB Draft by the Miami Marlins.
His Mother, Marilyn, forwarded an email to all that had played a part in supporting their efforts to embrace their son's dream of making it in the "Big League".  This heartwarming email to Marilyn's family and friends is a true testament of love for her son. It reminds me of how God's love embraces us as we journey through our trials and tribulations. Just as Walter and Marilyn never left the side of thier son - God remains with us, carrying us when we grow weary of our situations. I pray that you will remember this Mother's message to let it remind you of God's love as it relates to your problems whatever they may be. Selah
Hello All,
I have attached the story that Cal State Northridge published today about Miles. This has really been a tough year for him. Most of you know that he fractured a bone in his right foot while playing a game in left field. He played the ball off the wall, turned to throw it and felt excruciating pain. He had no idea of the extent of the injury, but by day 3 of pure agony, he knew something was very wrong.
The visit to the podiatrist with his head coach and me on the phone dealt him a heartbreaking blow; he was out for the season with a Jones fracture. The doctor told us that his best bet was to have surgery because that was the only way he would heal 100%. That hurt him so much. I went down a week later for the surgery and it went well. They started physical therapy a week later and of course he thought he was ready to go back out in four weeks. It took eight weeks and their last series, for him to get back on the field. He had a great comeback and a standing ovation from both teams. I wish I could have been there to see that, however I'm so very happy that Walter was there instead.
Miles has always wanted to play baseball; no other sport could take the place of the bat and the ball. I remember once when his 12 year old team and families went to watch the Texas Rough Riders play in Frisco, Texas. After we all got in the stadium, Miles came up missing, we couldn't find him anywhere. Someone finally spotted him on the field warming up with the Minor League team. After running a fly ball down in the stands and since he was wearing his team uniform, the players invited him to come down and warm up with them. That was a great day for him! When Miles was about 9 years old we also met "POD", a religious rock band in St. Louis, at Walter's family reunion. All the kids were asking for their autographs, well all except Miles. He asked them if they wanted his autograph because he was going to be a pro baseball player someday. They took his autograph and couldn't believe the kid had so much confidence; hope they kept it. He has a long road ahead of him but he's on his way to living his dream!
Miles has completed his junior year in college at Cal State University Northridge and is really looking forward to this opportunity to get better in the big league. Walter and I support his decision 100% and since the MLB will pay for him to finish up college later he just can't seem to lose. Hopefully he will finalize his plans in the next few days and then hit the road to do what he wants to do. Please keep him in your thoughts and prayers.
Thank you all for your support of Miles over the years, even when you thought we were nuts for spending all our vacations at baseball tournaments. This kid has given Walter and I more joy than words could ever express. You know what? He's happy so we're happy! To Uncle Rod in heaven, thanks for telling him at age 4 what to do with the bat once he hit the ball, "Drop the bat and run".
God Bless each of you.
Much Love,
Marilyn
"Narrow is the way . . . ."
"My Golden Time of Day"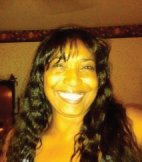 There are two times each year that I assess myself to identify my life's accomplishments - in January and on my birthday. As my birthday approaches my mind is filled with wonder, expectation and determination. You see, I've recently been dealt a hand that I must carefully play and the positive outcome shall be because of God's amazing grace.
I know that my steps are ordered and I definitely know the source of my guidance - - so when I sat down for reassessment, I invited the heaviest "Guns" I could think of to commune, guide, comfort and protect me - God the Father, Jesus and the Holy Spirit. You see, being single doesn't mean that you must face your tribulations alone - - it only means that you need to know who to call to your "Board Meeting" for strong support and clear direction.
Thus far, I've assessed that I am currently in an undetermined state of being - which is not a bad thing - it only means that I am being redirected and waiting to be connected to my assigned source(s).
Following the meeting, I was given some instructions and it was my turn to work. I was consistent in keeping my focus, following the instructions until each phase of what I needed to do was completed. After several hours, I took a break from all the reading and figuring (Jethro says deciphering) and I listened to a bit of old school - - Frankie Beverly's "Golden Time of Day."Won't you take a listen with me?
As I listened, the lyrics took on a new meaning for me - - mainly because I'm in a different place in my life - I now stand wholly with God. And yet the song, still ever so beautiful, took me to a place of great spiritual inspiration and expectation.
As he wowed me with his voice he said ". . . [t]here's a time in your life when you find who you are, that's the golden time of day. In your mind you will find you're a bright shining star, that's the golden time of day."
Listening to the lyrics, I came to the realization that I was in my golden time of day. Assessing myself, developing my next steps - - it was certainly my golden time of day. Looking back, this was the time for definite redirection. I've always known who I was and I've been secure and comfortable in my own skin, so to speak. However, as my mind comprehended the next stanza of the lyrics, I also realized that I have great value to the Kingdom.
"In your mind you will find you're a bright shining star . . ."
I have finally realized the value of my God given talents. As Christians it is imperative that we maintain our humbleness at all times. However, as God blesses us with our talents, He expects us to perform at the level of excellence without being boastful. I have always been one with a humble spirit, as I should be and that part of me will always be maintained. However, because I am a humble person, I have learned that I must not confuse being humble with the value of my talents. You see, while it's easy for me to see the greatness in others, I have never been boastful, nor seen the greatness in myself. These lyrics have made me realize that my God given talents are valuable ministering tools. If I devalue my gifts, the end result of my works will fall short.
What am I saying to you?
The purpose of this writing is two fold - first, to encourage you - when your back is against the wall, let God guide you. Remain prayerful and patient. Trust in Him and be obedient to His instruction. Offer yourself to be used by Him and take His assignments with a happy heart. Make note to help others while still in your very own dilemma. Develop a closer and unquestionable relationship with God. And secondly get to work - assess yourself. Find out where you fit in God's plan. Accept and put to good use your gifts and know your worth. Maintain a humble spirit; never be boastful or puffed up - despite your level of achieved greatness. These things - I say to you, will help you to cross the bridge as you are being redirected despite the circumstances.
My answer has yet to come. I continue to be prayerful and live each day with divine expectation.
Wait on the Lord, be of good courage and He shall strengthen thine heart. Wait, I say, on the Lord. Psalms 27:14 KJV † Selah.
"Narrow is the way . . . ."
[Original Post: December 25, 2012]
Oh what a blessed morning this is - Glory to His name!
I can only imagine the joy that the Wise men encountered as they looked upon the sweet face of Jesus. Personally, I know that when I see a baby - I experience a feeling of joy from within my soul. I can only imagine how they felt as they gazed upon His face. To be chosen to have a part in God's plan is truly an honor, whatever the plan may be. To have a part in the very beginning of His plan for salvation for all human-kind is awesome!
This tiny baby boy was God's true gift to us. His birth brought about redemption, salvation and eternal life - all promised by God.
Jesus: the Son of our living God; the Prince of Peace; our personal invitation to enter into the kingdom of God.
Jesus: born of the virgin Mary; protected by Joseph, His earthly father.
Jesus: grew to be the master teacher, with the wisdom and knowledge of God to lead us to salvation.
Jesus: conquered all on the third day after death.
Jesus saves. Jesus lives. Jesus is! Glory to His name. Selah!
Happy Second Anniversary TSB
"He LivesWithin My Heart"
 Anniversaries and birthdays come once a year, but God lives continuously within my heart.  On December 30, 2012, "TheSingleBlessing.com" will celebrate with God, our second anniversary. Praises to the Lord!
I am so very glad that He chose me to do His will. I am so very glad that He gave me the strength to carry on. I am so very glad that through trials, I can continue and accept the changes that are placed upon my shoulders.
Praises and love to my Master, my Father in heaven. I continue to pray for understanding, wisdom and guidance. My Lord, my redeemer - in you will I trust. Once again I place this ministry in your hands - for You, my Father, is the author - I am a mere tool. Praises to your name.
My Prayer
Thank you Lord for the blessing bestowed upon the TheSingleBlessing.com ministry. Under watchful eye I have seen your amazing work accomplished through its means. You have taken the ministry to an amazing level, reaching many that I would not have known to exist. I pray that those in need of your comfort and protection will know you as their redeemer and realize the true meaning of "hope in Christ." Your provisions are astronomical – and I thank you Lord.  Amen.
"A Few Who Love"
I believe that the closer the person is to you – the greater the love and possibly the hurt; the more you trust – the more you love and possibly hurt. Into your life a few will come who you can trust. Others enter through portals only to alter your path. Only a few will ever truly love you.
What exactly is love? Webster defines love in several aspects: An intense affection for another person based on personal or familial ties; a feeling of kindness toward others; God's mercy and benevolence toward humans; or better yet, humankind's devotion to or adoration of God.
Upon marriage, one couple quoted a scripture to me defining love that stated:
Love is patient and kind. Love is not jealous or boastful or proud or rude. It does not demand its own way. It is not irritable, and it keeps no record of being wronged. It does not rejoice about injustice but rejoices whenever the truth wins out. Love never gives up, or loses faith, is always hopeful, and endures through every circumstance. I Corinthians 13:4-7 (New Living Translation)
Being deemed by the Word of God and reviewing Webster's definition, love in sum is a lasting true affection of adoration and/or kindness for God, your mate or fellow man.
Personally, I believe love to be in the heart, mind and soul of a being. Love is precious – it does not hurt and you will never purposefully hurt one that you love. To love is to trust and true love is unconditional. Only a few will ever love you.
However, God's love enables us to endure the way that we embrace the hurt we allow others to bring into our lives. Remember my brothers and sisters, the blessings of the Lord are upon you. Because of who you are, you are to lead by example and resolve to forgive those who have caused you such sorrow. Treat them with kindness – God will take care of you as well as those who have openly misled you.
My fervent prayer today is for those who are lost in selfishness, pride and greed. I pray for the realization of error and the courage to reconcile to allow spiritual order in their lives. Selah.
/