Shopping Cart
Your Cart is Empty
There was an error with PayPal
Click here to try again
Thank you for your business!
You should be receiving an order confirmation from Paypal shortly.
Exit Shopping Cart
A Christian Connection News Source
Speaking Out:
Our Unemployed Americans
It is amazing to me how the people we voted into office to serve and protect our interest continue to bicker issues that could be resolved if they would seriously give consideration to their true purpose in office.
As I read an online article concerning our unemployed Americans posted by The New York Times, I became embarrassed to live in a country that would allow their constituents, who are fellow tax payers and viable human beings to enter into a new level of poverty, recognizable only by someone going through the same turmoil. You see, I am one of the 1.7 million who is unemployed.
I initially read the article as a measure of self-interest – researching my options and getting unemployment Plans D, E and F into place. Quite frankly, Plans A, B and C didn't pan out. In actuality, I relinquished my research as I read the 470 comments attached to the article, which prompted this writing. My heart swelled with comradery and compassion as I read the comments of American seniors, mothers, fathers and single people of all ages crying out in desperation– trying to hold on to their very last –trying desperately not to trade their mortgage for a cardboard box.
Is this who we have become as a nation? God is certainly watching, and I am sure, just as many of us are – shaking His head in disgust at the actions and inactions of our congressional and senatorial leaders. Once again, I invite you to consider the passage of Luke 12:40-48. In this parable, Jesus warns us of the detriment of unfaithful servant.
Luke 12:40-48
You must be ready all the time, for the Son of Man will come when least expected.
"Peter asked, "Lord is that illustration just for us or for everyone?"
And the Lord replied, "A faithful, sensible servant is one to whom the master can give the responsibility of managing his other household servants and feeding them. If the master returns and finds that the servant has done a good job, there will be a reward. I tell you the truth, the master will put that servant in charge of all that he owns. But what if the servant thinks, "My master won't be back for a while," and he begins beating the other servants, partying, and getting drunk? The master will return unannounced and unexpected, and he will cut the servant in pieces and banish him with the unfaithful.
And a servant who knows what the master wants, but isn't prepared and doesn't carry out those instructions, will be severely punished. But someone who does not know, and then does something wrong, will be punished only lightly. When someone has been given much, much will be required in return; and when someone has been entrusted with much, even more will be required. Luke 12: 40-48, New Living Translation.
I Must Add -
My purpose for this writing is to bring awareness, not only to the heartless politicians that will not allow assistance to our unemployed Americans, but to make you aware as citizens that the needs of our unemployed are everyday needs - 24 hours a day.
Certainly, there are many who have empathy and shake their heads in disgust over the unemployment situation, but in the end, you are warm and comfortable in your homes – mortgage paid, utilities paid, insurance paid, food on the table, and you will rest well for the night. Only when you hear again the report of $0 dollars coming into the homes of unemployed Americans – will you share the utmost empathy. And again, at the end of the day – all is well with you and the people in your household, and your nights rest is once again well.
Many of the people who left comments on The New York Times article, have already lost their homes and cars. Others wrote about the simple need of toilet paper, providing meals and clothing for their growing children, having the luxury of utilities, or having a phone and internet for job searches.
Please remember, for those that you know who are unemployed, whatever your needs are - they have the same needs– a place to stay, utilities, transportation and food. My brothers and sisters, thank you for the submission of your heartfelt prayers and please if you can, go a step further and extend a hand to help those families in need. May God continue to bless and keep you. Selah.
Prayer
Thank you Lord for your many blessings, we praise your holy name.
We thank you for being watchful over the many individuals that are in need of your care and the benefit of your blessings. Lord we ask that you touch the hearts of the men and women who are responsible for the decisions that effect our unemployed Americans. Help them to understand how lives are affected when they are not responsible stewards in their positions. Father we also ask for renewed strength, viable jobs and positive attitudes for those individuals seeking employment; and a special blessing for those that come forward to help their brothers and sisters in Christ in their time of need. In the wonderful name of Jesus we pray - Amen.
"A Commitment Is Required - Playtime Is Over"
All too often we find ourselves in what we deem to be "meaningful relationships", and yet one party in the relationship is reluctant to commit. - - Afraid to fully embark in a journey with another being who is supposedly close to his or her heart. - - Reluctant to leave the solidarity of his or her life and embrace the combination of two hearts that shall one day beat as one. In order to complete the love that God has ordained my brothers and sisters, a commitment is required - playtime is over.
In August of 2002, my pastor, Dr. L. LaSimba Gray, went to the book of Romans and delivered a powerful sermon warning us that there is "no casual relationship with Christ. God requires a commitment, not a contribution".
Therefore, since we have been made right in God's sight by faith, we have peace with God because of what Jesus Christ our Lord has done for us. Because of our faith, Christ has brought us into this place of undeserved privilege where we now stand, and we confidently and joyfully look forward to sharing God's glory.
We can rejoice, too, when we run into problems and trials, for we know that they help us develop endurance. And endurance develops strength of character, and character strengthens our confident hope of salvation. And this hope will not lead to disappointment. For we know how dearly God loves us, because he has given us the Holy Spirit to fill our hearts with his love.
When we were utterly helpless, Christ came at just the right time and died for us sinners. Now, most people would not be willing to die for an upright person, though someone might perhaps be willing to die for a person who is especially good. But God showed his great love for us by sending Christ to die for us while we were still sinners. And since we have been made right in God's sight by the blood of Christ, he will certainly save us from God's condemnation. For since our friendship with God was restored by the death of his Son while we were still his enemies, we will certainly be saved through the life of his Son. So now we can rejoice in our wonderful new relationship with God because our Lord Jesus Christ has made us friends of God. Romans 5: 1-11 New Living Translation
Thinking on Pastor Gray's sermon, I find myself engrossed in this scripture reflecting on God's promises of everlasting love and His commitment to us. A tremendous sacrifice was made. He gave His only begotten Son - His precious beloved Son in lieu of our salvation. Although we had disappointed Him so many times before - God provided an "undeserved privilege" for us to have everlasting life. In return He not only expects, but He deserves a true commitment from us - not a casual relationship as Pastor Gray stated, but a true commitment.
Being reflective of the scripture and the sacrifice of Jesus the Christ, I strongly believe that it is incumbent that one should have a meaningful relationship with a promised commitment to share in a life filled with God's everlasting promises of love. This understanding causes me to challenge you, my brothers and sisters, to allow God to lead your relationships. I further challenge you to only embark in relationships that God has approved. And finally, I challenge you to step out of your singleness and commit to God and to your beloved mate - promising to leave your life of solidarity and devote your heart one to the other. A commitment is required - playtime is over.  Selah.
Forsake her [wisdom] not, and she shall preserve thee: love her, and she shall keep thee. Psalms 4:6 KJV
My Prayer
Thank you Lord for your wonderful gift of salvation and the comfort of knowing that that your love is everlasting. I praise your holy name. I pray that those who seek that comfort of a true relationship with their assigned mate will have a renewed understanding of commitment and what is required. I pray that casual relationships are no longer fused, nor confused with a committed relationship with you or with our assigned mates. I pray that you reveal a renewed spirit in the hearts of those who earnestly seek you. Thank you for your love and restoration. In the sweet name of Jesus I pray. Amen.
Then the Lord said to me, "Write my answer plainly on tablets, so that a runner can carry a correct message to others. Habakkuk 2:2 (New Living Translation Bible)
"Narrow is the way . . . ."
"Notes From Around the Globe"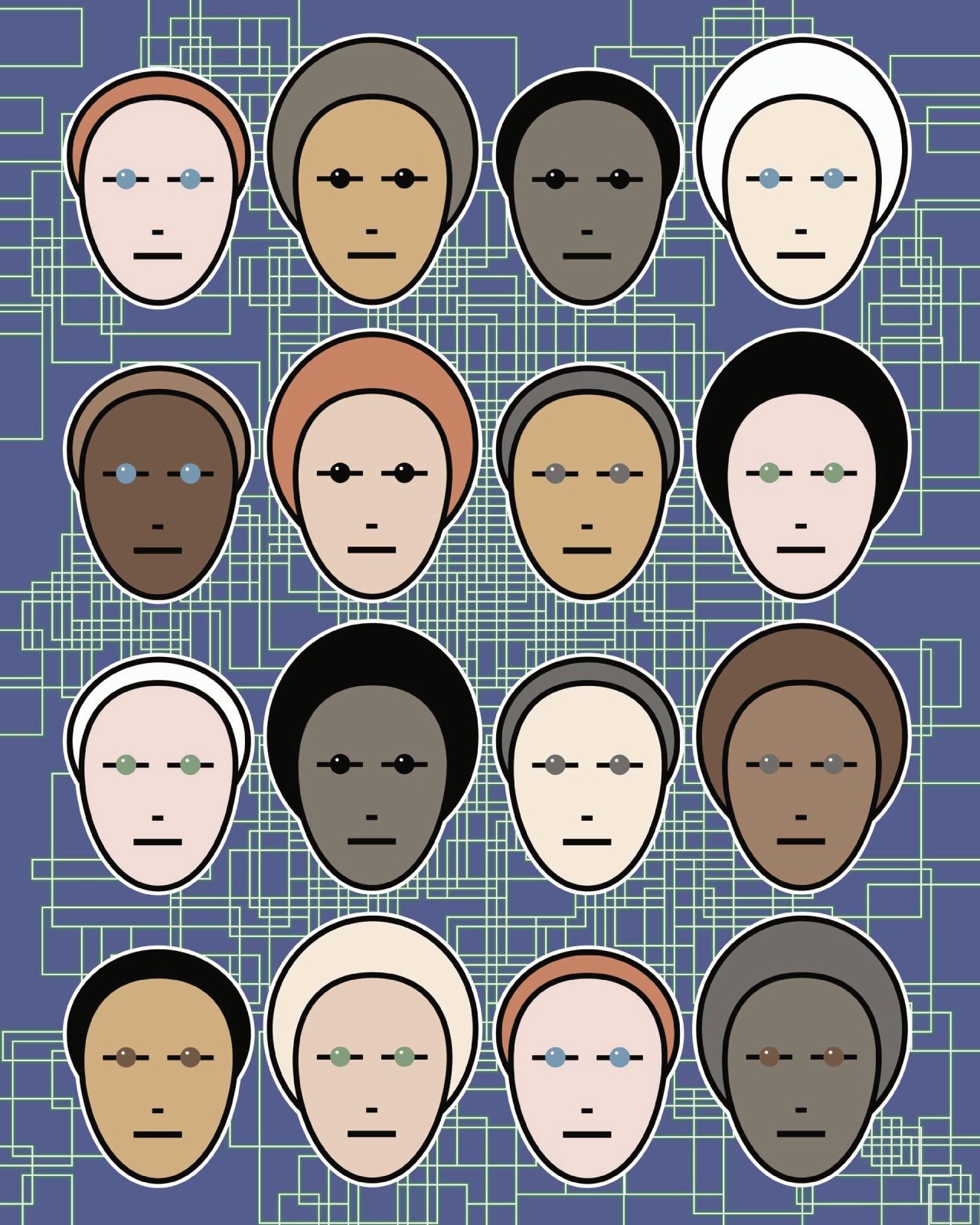 It is such a pleasure to hear from my readers from around the globe! It truly makes my heart dance! I have enjoyed the pleasure of sharing TheSingleBlessing.com with those of you not only in America, but in Australia, Russia, France, United Kingdom, Sweden, Ireland, Indonesia, Canada, Romania, Greenland, Italy, Brazil, Iceland, Latvia, South Africa, Viet Nam, Nigeria, Lithuania, Netherlands, Japan, Germany, Ukraine, Norway - - the lists goes on and on!
Your comments and questions are truly a blessing and I feel more than compelled to take a moment to share just a few of them from my readers in Tibet, Punjab, China, Dubai, Mumbai and of course, the good old USA! Thank you so much for taking the time to write and especially for visiting the site.
Joe Williams - 11/9/2013
I'd like to send a prayer to a very special Lady. She does so much for so many by providing wisdom, hope and strength to those who stagger along the way. Sometimes she never knows the extent of her gifts and yet she continues to give. Like all of us she has needs of her own, whether they be professional or personal. I pray everyday that our Lord watch over, protect and provide for her. This special Angel that I speak of is the creator of this site. Her words, thoughts and prayers have blessed so many. May the blessings that she has sent to others return to her 100 fold. God Bless you Jackie. (Message from "Pray For Me")
TSB Response - 11/10/13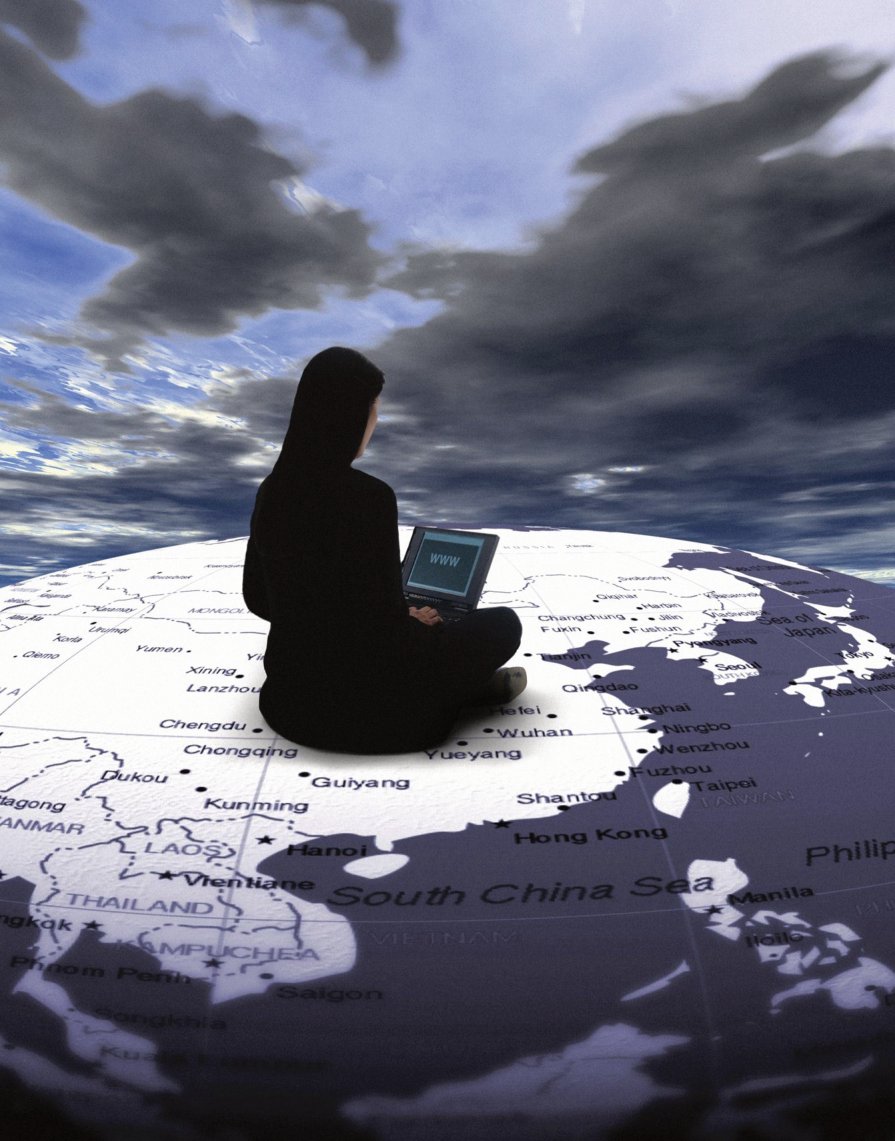 Joe, what a joy you are to my life. I thank God for your friendship and especially your caring spirit. I am touched by your personal petition for prayer for me. Thank you ever so much. May God continue to keep you and bless you abundantly. Glory to His Name!
ba punjab - 8/16/2013
Superb post. I always learn from your posts every day. Keep sharing. (My Nth Degree Confession)
Psy degree - 7/20/2013
The post you have provided is fascinating. I have been looking for this type of topic for a long time but finally my search is over & exceptional thanks to you. Your blog is not only good also useful.... (My Nth Degree Confession)
china marks - 6/9/2013
Thanks for your publication; wild style. Many thanks for sharing your article. (My Nth Degree Confession)
justsnapthis - 5/23/2013
Thanks for another wonderful post. Where else could anyone get this kind of information in such a perfect way of writing? I have a presentation subsequent week, and I'm on the search for this kind of info. (My Nth Degree Confession)
dubai prenup - 8/29/2013
i am always hopeful for good partner i am not thinking that my singleness is good for me. i need a partner who hold my hand and live with me. so correct thought you produce, marriage in my mind and in my heart also. You really create it seem so simple with your demonstration but I discover this subject to be really something which I think I would never comprehend. It seems too complex and very wide for me. I am anticipating for your next publish, I will try to get the hold of it! (Marriage in your heart and in your mind)
TSB Response - August 29, 2013
Thank you so much for writing. Let me explain - - This concept is simple. God has never complicated our lives - we make things complicated ourselves. Often times we tend to over think matters and become anxious, making hasty decisions. These decisions often lead to serious mistakes. I would like to invite you to read another article, "Celebrate Your Singleness" and concentrate on "God's View of Singleness" in the second section. This article addresses some of your comments mentioned above. Thanks so much for visiting - I look forward to hearing from you again!
holiday china - 5/17/2013
I was suggested this blog by my cousin. I'm not sure whether this post is written by him as no one else knows such details about my problem. You are amazing! Thanks! (My Nth Degree Confession)
mumbai - 5/17/2013
Keep functioning, fantastic job! (Remember to Praise Him in the Midst of Your Troubles)
China tour guides - 5/16/2013
Wow! This could be one of the most helpful blogs we have ever come across on this subject. Actually, excellent. I am an expert in this topic therefore I can understand your hard work. (Remember to Praise Him in the Midst of Your Troubles)
Princess gouff - 4/14/2013
Whoa, this blog is magnificent i love reading your posts. Keep up the great work! You know, many people are hunting around for this information, you could aid them greatly. (Marriage in Your Heart and in Your Mind)
A. Brett - 12/9/2012
After reading this post I've come to know about the Marriage: In Your Heart and in Your Mind as well. Thanks and keep it up!!! (Marriage in Your Heart and in Your Mind)
Then the Lord said to me, "Write my answer plainly on tablets, so that a runner can carry a correct message to others. Habakkuk 2:2 (New Living Translation Bible)
May God continue to bless and keep each of you!
Happy Second Anniversary TSB
"He LivesWithin My Heart"
 Anniversaries and birthdays come once a year, but God lives continuously within my heart.  On December 30, 2012, "TheSingleBlessing.com" will celebrate with God, our second anniversary. Praises to the Lord!
I am so very glad that He chose me to do His will. I am so very glad that He gave me the strength to carry on. I am so very glad that through trials, I can continue and accept the changes that are placed upon my shoulders.
Praises and love to my Master, my Father in heaven. I continue to pray for understanding, wisdom and guidance. My Lord, my redeemer - in you will I trust. Once again I place this ministry in your hands - for You, my Father, is the author - I am a mere tool. Praises to your name.
My Prayer
Thank you Lord for the blessing bestowed upon the TheSingleBlessing.com ministry. Under watchful eye I have seen your amazing work accomplished through its means. You have taken the ministry to an amazing level, reaching many that I would not have known to exist. I pray that those in need of your comfort and protection will know you as their redeemer and realize the true meaning of "hope in Christ." Your provisions are astronomical – and I thank you Lord.  Amen.
Break The Cycle – Let It Go!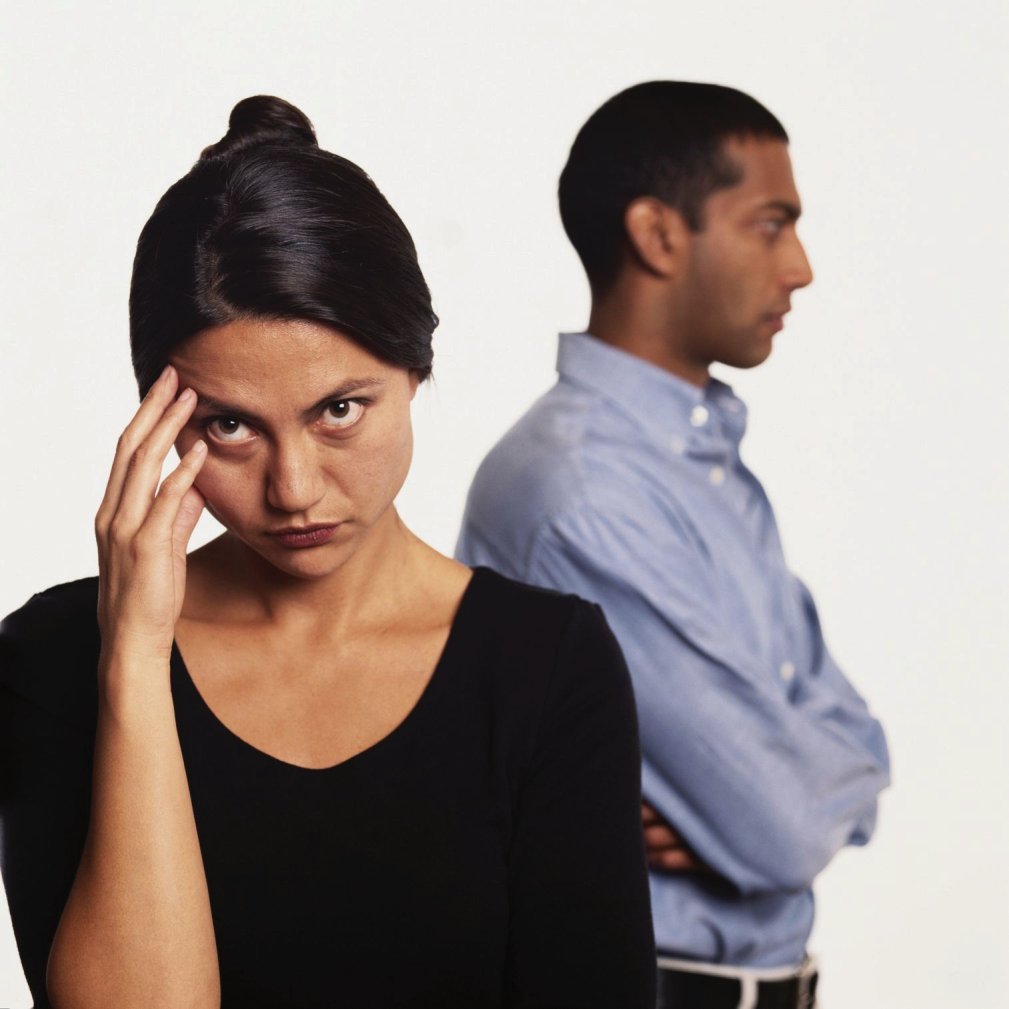 I'm not a clinical psychologist or psychiatrist, but someone has to say it – when you're in an unhealthy relationship, let it go!
This article isn't for everyone. I certainly applaud those of you who are in happy, healthy relationships. It's not for the couple that just had a disagreement over whether the toilet paper roll should be placed over or under. It is meant to bring attention to those individuals – both male and female – who are caught up in situations that you "know" are not good for you and yet you hang on.
Questions, Questions, Questions
So what should you do? How do you let the relationship go? How do you know that you need to let it go?
Let's tackle the obvious first – identifying that an unhealthy relationship exist.
Actually, finding the answer is quite simple. We need only to answer one question - - "Does your misery outweigh the happy times that you have together?"
To do this make two columns - - In one column list the things that make you happy in the relationship and the things that make you unhappy in the next column. Compare the two. Does your column filled with misery outweigh your happy column?  If it does, it's time to break the cycle and let it go.
The Breaking Point
What is the breaking point? How far do you go before you think enough of yourself to cut the ties that make you miserable?
All too often, we allow ourselves to be caught up in relationships filled with selfishness and abuse - - the basis of which leads to an unhappy, unhealthy, one-sided affair of the heart. Out of all my years of living, I have been able to develop a few words of wisdom. One of which is – you can't make anyone love you. No matter what you do, it does not mean that any measure of affection will be returned to you.
What causes us to stay in unhealthy relationships? Why do we hang on? Is it fear of loneliness? Many of us can't stand to be without someone in our lives - constantly in and out of relationships – it doesn't matter whether they are meaningful or not – you have to be with someone – anyone.
So what's the answer? Actually, the answer lies within – you have to first love yourself. Discover who you are and what you want out of life. You have to enjoy being with "you".
God Specializes
The monumental fact in this whole matter is that very few of us actually give our dating over to God. No, I don't mean just asking Him to bring us a mate. I mean actually letting Him be in charge of your dating experiences. Trust Him. We all know that God will never make a mess of our lives. Allow Him to work on you and prepare you for the prize that He's chosen for you. Keep in mind, that while he is preparing you for the man or woman of your dreams, He is also preparing them for you. It may seem as though it is taking forever before you are actually made ready for your mate. But, nevertheless, rest assured that when your time arrives, it will be everlasting and well worth the wait.
God Continues to Bless Us -
"TheSingleBlessing.com"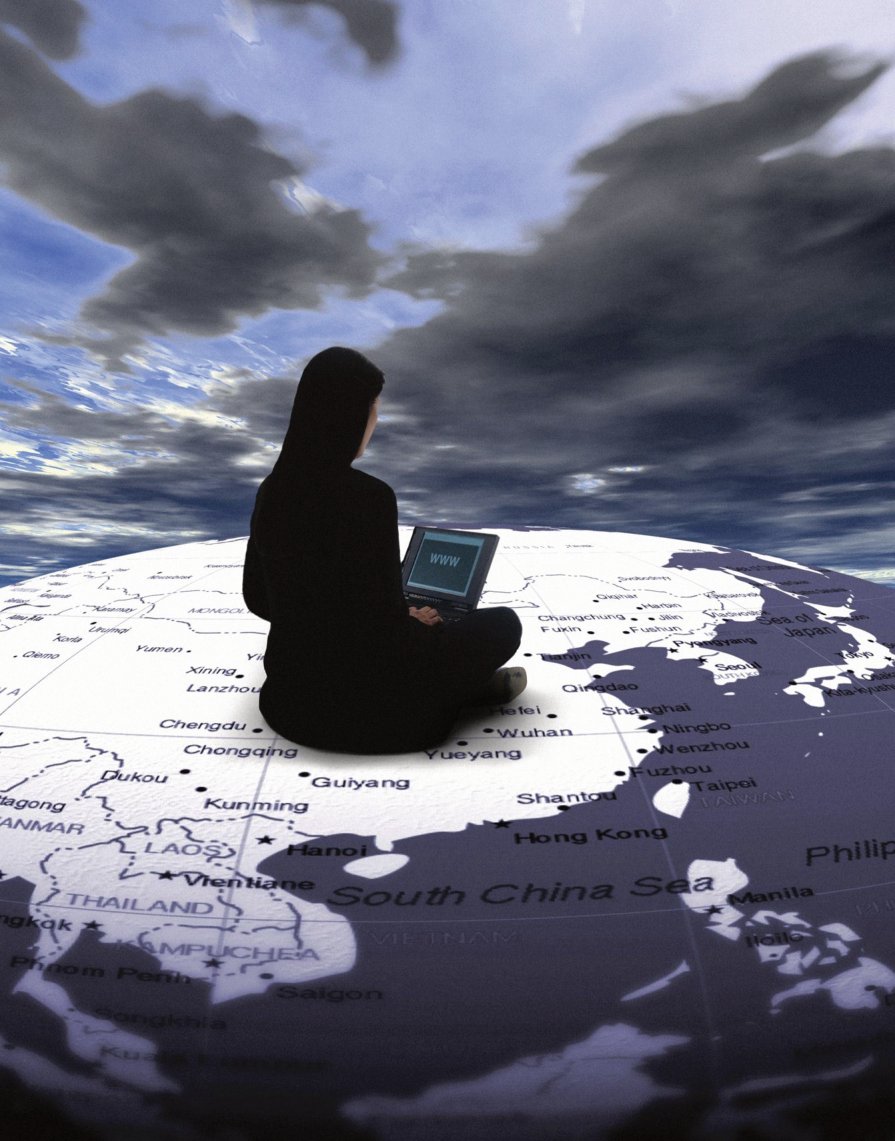 One year ago on December 30th at 5:20 a.m., God blessed me with TheSingleBlessing.com website.
The publication of the site surpassed my expectations and quickly reached not only those in the United States, but individuals located in several countries abroad. Although I had been told that this was to be a global ministry, I never expected it to happen so quickly.
This year through the site I have reconnected with many of my friends, only to find them strong in the Lord. Hallelujah! I have also been given the opportunity to correspond with several readers across the country and join them in prayer of supplication - - these were opportunities that are certainly cherished and will never be forgotten.
The love and support of my family and so many of my sisters and brothers in Christ has been unbelievable! I thank God for each of you. I am also very proud and thankful for the caring spirit of my Pastor, Dr. LaSimba Gray, and his teachings of the gospel of Jesus Christ.
God is truly amazing! In 2012, I look forward to the Holy Spirit leading the site into yet another year of growth and divine success. I praise God for allowing His Word to be brought forth and multiplied beyond measure. He has truly blessed and overflowed the cup of TheSingleBlessing.com and as Pastor Gray has said - - the site is now "feasting in the overflow." I will forever give God the glory, praise and honor for bringing us thus far. Thank you Lord for blessing your brain child and providing favor.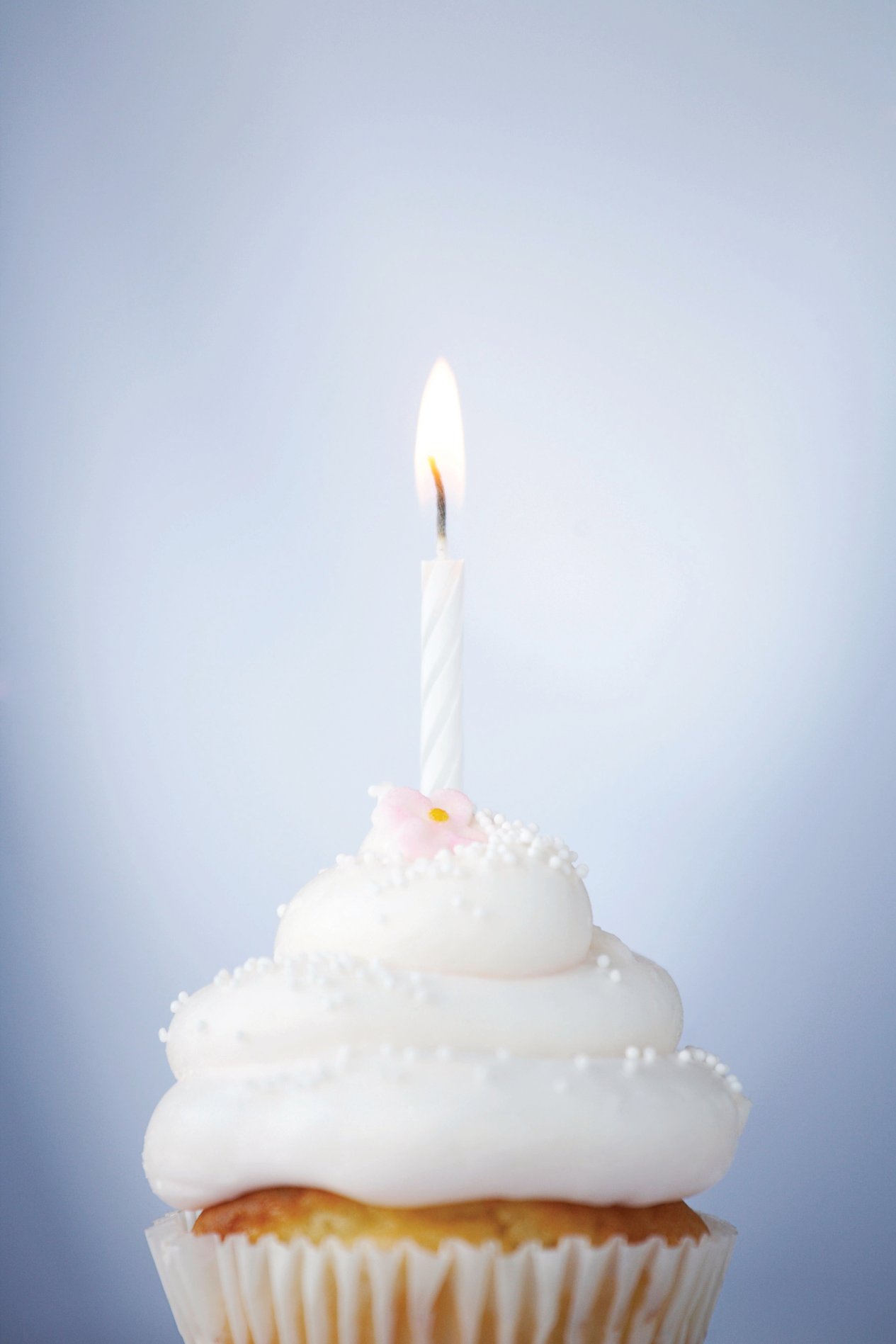 "TheSingleBlessing.com – Happy First Anniversary"
For those who are led by the Spirit of God are the children of God. Romans 8:14 (NIV)
"Narrow is the way . . . ."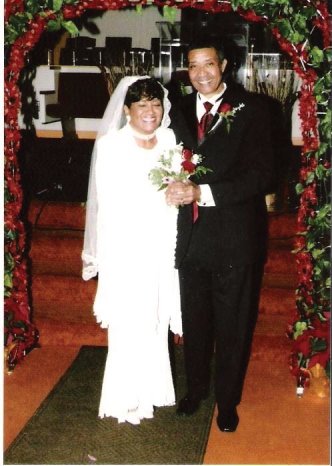 Love is patient and kind.  Love is not jealous or boastful or proud or rude.  It does not demand its own way.  It is not irritable, and it keeps no record of being wronged.  It does not rejoice about injustice but rejoices whenever the truth wins out. Love never gives up, or loses faith, is always hopeful, and endures through every circumstance. I Corinthians 13:4-7 
(New Living Translation)
Jim and Norma
December 2010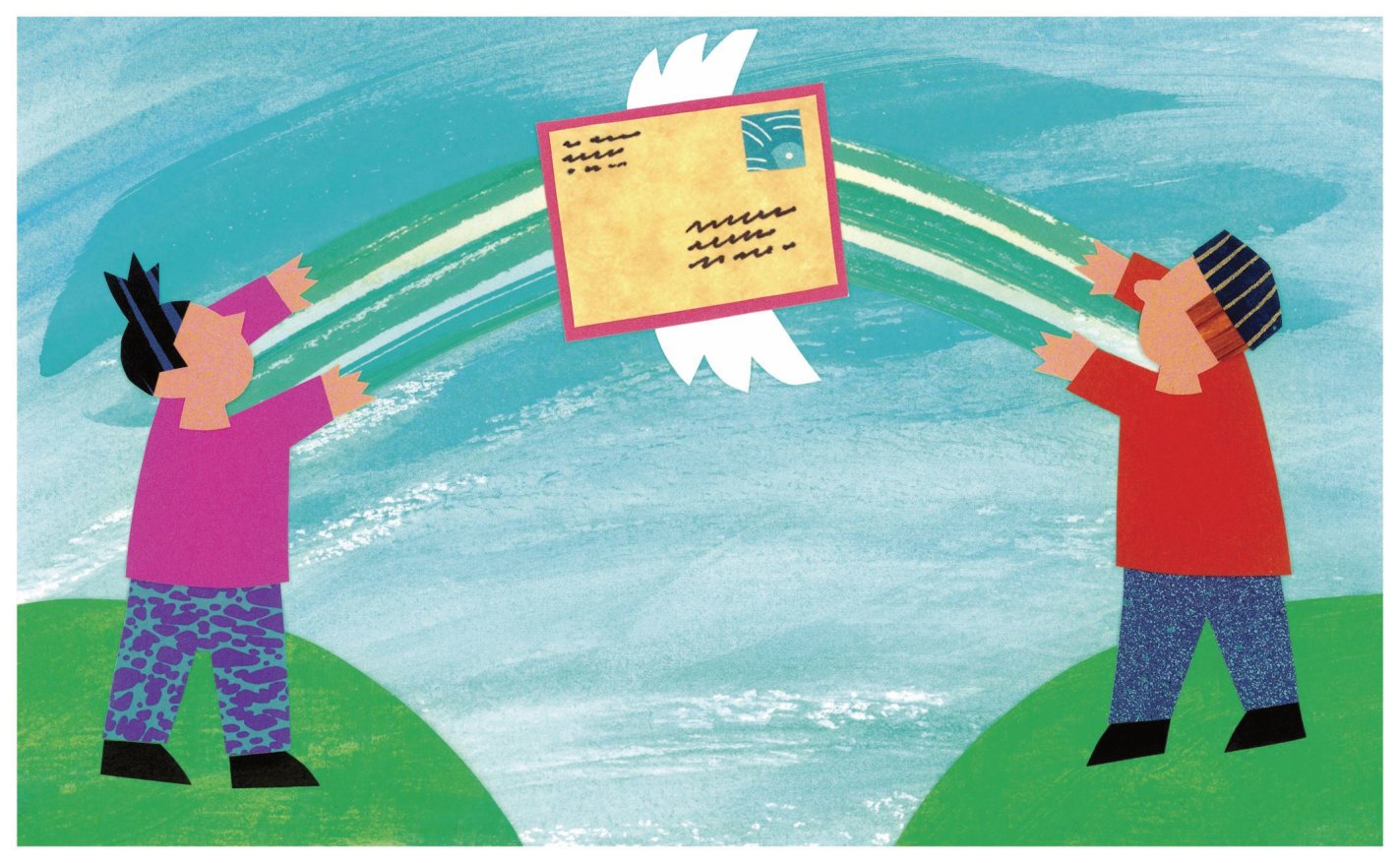 I have been truly blessed with notes from friends far and near who have been instrumental in this journey. To all that have written - you have truly made my heart dance!  Words are precious and yours are priceless to me.  Thanks a million for writing and encouraging me. To my prayer partners - thanks so much.  I appreciate you keeping me lifted in prayer and your constant encouragement. Here are a few of the e-mails that I want to share with you.  Again, thanks guys!
J. Williams - Arizona 
 11/9/2013
I'd like to send a prayer to a very special Lady. She does so much for so many by providing wisdom, hope and strength to those who stagger along the way. Sometimes she never knows the extent of her gifts and yet she continues to give. Like all of us she has needs of her own, whether they be professional or personal. I pray everyday that our Lord watch over, protect and provide for her. This special Angel that I speak of is the creator of this site. Her words, thoughts and prayers have blessed so many. May the blessings that she has sent to others return to her 100 fold. God Bless you Jackie. (Message from "Pray For Me")
TSB Response - 11/10/13
Joe, what a joy you are to my life. I thank God for your friendship and especially your caring spirit. I am touched by your personal petition for prayer for me. Thank you ever so much. May God continue to keep you and bless you abundantly. Glory to His Name!
Alfred - S. Carolina
December 2012
Thank you so much Jackie. My day and my life have been blessed because of you. I 'm at ease. Like Abraham, whatever God decides for my life is ok because I know it will be great. For the last two weeks I kept telling myself that God is setting me up for something great and this is part of it. Thank you so much. Keep being a blessing. Obedience is better than sacrifice.    
J. Williams - Arizona
August 18, 2012
Jackie, once again you have put into prayer the thoughts, hopes, desires and feelings of so many children of God. Thank you for your devotion. God will answer your prayers because you continue to pray for others.
Colette L.
May 10, 2011
I think your website is a blessing.  I thoroughly enjoyed reading it and plan to be a regular visitor.
Colette Mcpherson
March 5, 2011
The site is coming along wonderfully. While I understand the site is for singles it can easily be embraced by those in relationships as your teachings are quite universal.  Jackie, I am so very proud of you and this site. People often TALK about what they want to do,  but you see very little evidence of commitment to a finished product or belief.  You have accomplished both with this site.  Over the last four decades I have never forgotten you and thought of you often, I know now that was for a reason.  I truly believe it was intended for me to witness this blessing and I am so honored to do so.  Take care. Colette
Dr. V. Duncan
March 12, 2011
Today I got a chance to really peruse many aspects of this website.  It is clear to me that this is a labor of Christian love.  I thank you, as I know this will be a blessing to many.  Continue on in the name of Jesus.
Bro. Lewis Williams
February 22, 2011
Jackie, I have shared this with my church and all of the churches that are represented by the Prayer Warriors!  This is truly inspired by God, and directed by the Holy Spirit!  The graphics are Excellent! The message is very clear, and I see nothing but great things resulting from this.  It gives God, all the Glory and Honor in your work.  Simple to read and understand, and simple to navigate through.  This has been a long time coming, but nothing good comes easy and anything worth having, is worth waiting for! This is, and will truly continue to be, a blessing to those in the Body of Christ and those seeking Him. God Bless You, for being a blessing to so many others and for being in His Service!  I love you and keep you in prayer my dear friend.  Lewis
Ron Moore, Chicago, Il.
December 30, 2010
Congratulations Jackie!
Pastor C. Evans
December 30, 2010
Jay, This is going to be a great thing that you are doing. I feel the anointing on this work. God will open doors for you. So may He give you wisdom, knowledge and understanding for the journey. Praying for you. Much love.
O. R. Johnson
January 02, 2011
Dearly beloved-Jackie, I am touched by God's "favour" on your "life-calling: The Single Blessing.com." ..."for the time to favour her, yea, the set time, is come... This shall be written for the generation to come: and the people... shall praise the Lord." Psalm 102:13 and 18. Yes, God has strengthened both your heart and hand-Love, Ollie. God has certainly strengthened your heart and hand to share His Word.
E.H. Dorse
January 03, 2011
Jackie, my sister, this is one of the many reasons You Are. love you earnie
Rev. L. Davis
January 03, 2011
Great job!  I am proud to be your friend.  May God continue to bless you.
L. Williams
January 03, 2011
I woke up with you on my heart today - you and God are the author of a tool that Christians may use around the world to His glory, honor and praise! Praise God! May He continue to bless you richly. . . and may you continue to bless others with your sharing your life and love through friendship, as you have with me. Yes! I feel truly blessed my friend.  Lewis
H. Jones
January 12, 2011
God's blessings to you as you help to spread the good news of the goodness of the Lord. "In all thy ways acknowledge him and He will direct thy path.

B. Winbush
1/19/11
WOW!!!   
Looks great and the content is impressive

Dr. Mensah- Canada
9/9/10
Dear Jackie,
Please, remember that nothing great can be achieved without perseverance, self-sacrifice, dedication, pain and hard work. So, I enjoin you to arise with determination to achieve your goals; do not put things off what you can accomplish now/today. I pray the Almighty to guard and guide you in all your deliberations. 

/