Shopping Cart
Your Cart is Empty
There was an error with PayPal
Click here to try again
Thank you for your business!
You should be receiving an order confirmation from Paypal shortly.
Exit Shopping Cart
A Christian Connection News Source
Speaking Out:
Our Unemployed Americans
It is amazing to me how the people we voted into office to serve and protect our interest continue to bicker issues that could be resolved if they would seriously give consideration to their true purpose in office.
As I read an online article concerning our unemployed Americans posted by The New York Times, I became embarrassed to live in a country that would allow their constituents, who are fellow tax payers and viable human beings to enter into a new level of poverty, recognizable only by someone going through the same turmoil. You see, I am one of the 1.7 million who is unemployed.
I initially read the article as a measure of self-interest – researching my options and getting unemployment Plans D, E and F into place. Quite frankly, Plans A, B and C didn't pan out. In actuality, I relinquished my research as I read the 470 comments attached to the article, which prompted this writing. My heart swelled with comradery and compassion as I read the comments of American seniors, mothers, fathers and single people of all ages crying out in desperation– trying to hold on to their very last –trying desperately not to trade their mortgage for a cardboard box.
Is this who we have become as a nation? God is certainly watching, and I am sure, just as many of us are – shaking His head in disgust at the actions and inactions of our congressional and senatorial leaders. Once again, I invite you to consider the passage of Luke 12:40-48. In this parable, Jesus warns us of the detriment of unfaithful servant.
Luke 12:40-48
You must be ready all the time, for the Son of Man will come when least expected.
"Peter asked, "Lord is that illustration just for us or for everyone?"
And the Lord replied, "A faithful, sensible servant is one to whom the master can give the responsibility of managing his other household servants and feeding them. If the master returns and finds that the servant has done a good job, there will be a reward. I tell you the truth, the master will put that servant in charge of all that he owns. But what if the servant thinks, "My master won't be back for a while," and he begins beating the other servants, partying, and getting drunk? The master will return unannounced and unexpected, and he will cut the servant in pieces and banish him with the unfaithful.
And a servant who knows what the master wants, but isn't prepared and doesn't carry out those instructions, will be severely punished. But someone who does not know, and then does something wrong, will be punished only lightly. When someone has been given much, much will be required in return; and when someone has been entrusted with much, even more will be required. Luke 12: 40-48, New Living Translation.
I Must Add -
My purpose for this writing is to bring awareness, not only to the heartless politicians that will not allow assistance to our unemployed Americans, but to make you aware as citizens that the needs of our unemployed are everyday needs - 24 hours a day.
Certainly, there are many who have empathy and shake their heads in disgust over the unemployment situation, but in the end, you are warm and comfortable in your homes – mortgage paid, utilities paid, insurance paid, food on the table, and you will rest well for the night. Only when you hear again the report of $0 dollars coming into the homes of unemployed Americans – will you share the utmost empathy. And again, at the end of the day – all is well with you and the people in your household, and your nights rest is once again well.
Many of the people who left comments on The New York Times article, have already lost their homes and cars. Others wrote about the simple need of toilet paper, providing meals and clothing for their growing children, having the luxury of utilities, or having a phone and internet for job searches.
Please remember, for those that you know who are unemployed, whatever your needs are - they have the same needs– a place to stay, utilities, transportation and food. My brothers and sisters, thank you for the submission of your heartfelt prayers and please if you can, go a step further and extend a hand to help those families in need. May God continue to bless and keep you. Selah.
Prayer
Thank you Lord for your many blessings, we praise your holy name.
We thank you for being watchful over the many individuals that are in need of your care and the benefit of your blessings. Lord we ask that you touch the hearts of the men and women who are responsible for the decisions that effect our unemployed Americans. Help them to understand how lives are affected when they are not responsible stewards in their positions. Father we also ask for renewed strength, viable jobs and positive attitudes for those individuals seeking employment; and a special blessing for those that come forward to help their brothers and sisters in Christ in their time of need. In the wonderful name of Jesus we pray - Amen.
What Is Christmas All About?
What is Christmas all about? Initially, its purpose was certainly not about the commercialized aspects of spending or beautiful light displays. Unless of course you consider that one brilliant star that the Wise Men followed on the night that Jesus the Christ was born.
For many, Christmas is peace, love, contentment, joy - all the emotions that encompass that indescribable euphoric feeling found in a major portion of the world that spark elements of gifting. During this season of gifting, as God has instructed, there is a mad dash to feed the hungry, clothe the naked and provide warmth for those who are helpless, homeless and without a means of support. Sadly, for many, these euphoric emotions only last but a season and quickly fade away as the next day of celebration designated on the calendar approaches. But what is Christmas all about? Is it merely intended for three weeks of gifting? What was God's intention when He gave His only Son?
Scripture tells us that God relinquished His Son because of His love for us. It tells us that in order for us to live and to enjoy an eternal life with Him in Heaven that we only need to believe in His Son, Jesus.
For God so loved the world, that he gave his only begotten Son, that whosoever believeth in him should not perish, but have everlasting life. John 3:16 KJV
My dear brothers and sisters, God's Word is plainly stated. The major element of Christmas is Jesus. Christmas is all about our salvation - - that was God's intention - - to provide a means for us to join Him in the Kingdom of Heaven. His invitation (John 3:16) continues to stand and this Christmas season is a marvelous time to accept the opportunity of life everlasting. However, if you have already accepted God's invitation - I challenge you to go into the vineyards and share with others His exceptional offer of life everlasting. Selah.
May the love of Jesus the Christ remain in your heart and mind.
And may the blessings of this Christmas season bring
peace, joy and success into your life.
My Prayer
Thank you Lord for your Son, love and guidance. Father, I pray that seeds of salvation are sown in every corner of the world. I pray that those who are far and near are able to understand and will seek You to accept your perfect gift of salvation and life everlasting. I pray that the birth of Jesus the Christ remains in the hearts of my brothers and sisters and that the true purpose of Christmas is remembered and shared as they go about their daily travel. I also pray a special blessing for my dear friend, Bishop Evans and his loved ones, as he continues to share the gospel of salvation in Rio de Janeiro. In the precious name of Jesus, I pray. Amen.
Break The Cycle – Let It Go!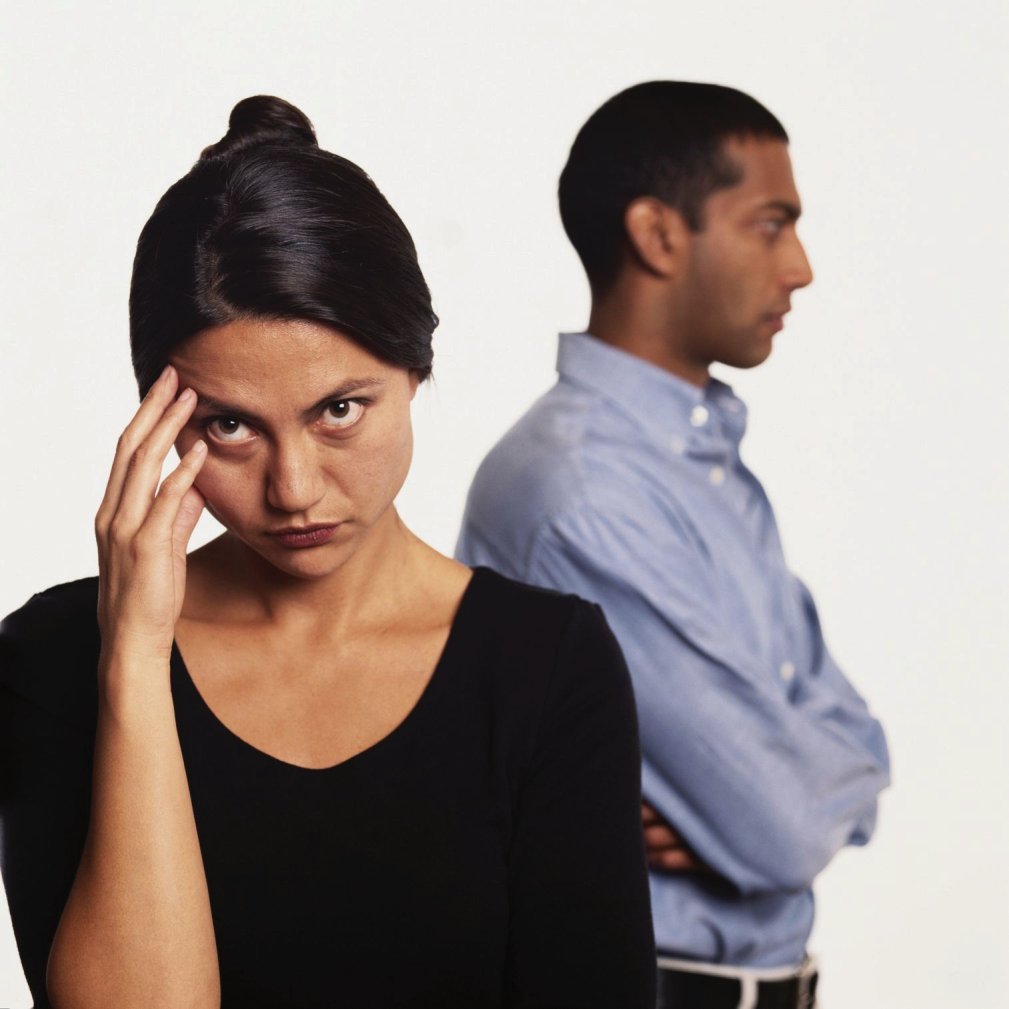 I'm not a clinical psychologist or psychiatrist, but someone has to say it – when you're in an unhealthy relationship, let it go!
This article isn't for everyone. I certainly applaud those of you who are in happy, healthy relationships. It's not for the couple that just had a disagreement over whether the toilet paper roll should be placed over or under. It is meant to bring attention to those individuals – both male and female – who are caught up in situations that you "know" are not good for you and yet you hang on.
Questions, Questions, Questions
So what should you do? How do you let the relationship go? How do you know that you need to let it go?
Let's tackle the obvious first – identifying that an unhealthy relationship exist.
Actually, finding the answer is quite simple. We need only to answer one question - - "Does your misery outweigh the happy times that you have together?"
To do this make two columns - - In one column list the things that make you happy in the relationship and the things that make you unhappy in the next column. Compare the two. Does your column filled with misery outweigh your happy column?  If it does, it's time to break the cycle and let it go.
The Breaking Point
What is the breaking point? How far do you go before you think enough of yourself to cut the ties that make you miserable?
All too often, we allow ourselves to be caught up in relationships filled with selfishness and abuse - - the basis of which leads to an unhappy, unhealthy, one-sided affair of the heart. Out of all my years of living, I have been able to develop a few words of wisdom. One of which is – you can't make anyone love you. No matter what you do, it does not mean that any measure of affection will be returned to you.
What causes us to stay in unhealthy relationships? Why do we hang on? Is it fear of loneliness? Many of us can't stand to be without someone in our lives - constantly in and out of relationships – it doesn't matter whether they are meaningful or not – you have to be with someone – anyone.
So what's the answer? Actually, the answer lies within – you have to first love yourself. Discover who you are and what you want out of life. You have to enjoy being with "you".
God Specializes
The monumental fact in this whole matter is that very few of us actually give our dating over to God. No, I don't mean just asking Him to bring us a mate. I mean actually letting Him be in charge of your dating experiences. Trust Him. We all know that God will never make a mess of our lives. Allow Him to work on you and prepare you for the prize that He's chosen for you. Keep in mind, that while he is preparing you for the man or woman of your dreams, He is also preparing them for you. It may seem as though it is taking forever before you are actually made ready for your mate. But, nevertheless, rest assured that when your time arrives, it will be everlasting and well worth the wait.
Super Bowl Sunday -
John 3:16 Message of Hope Banned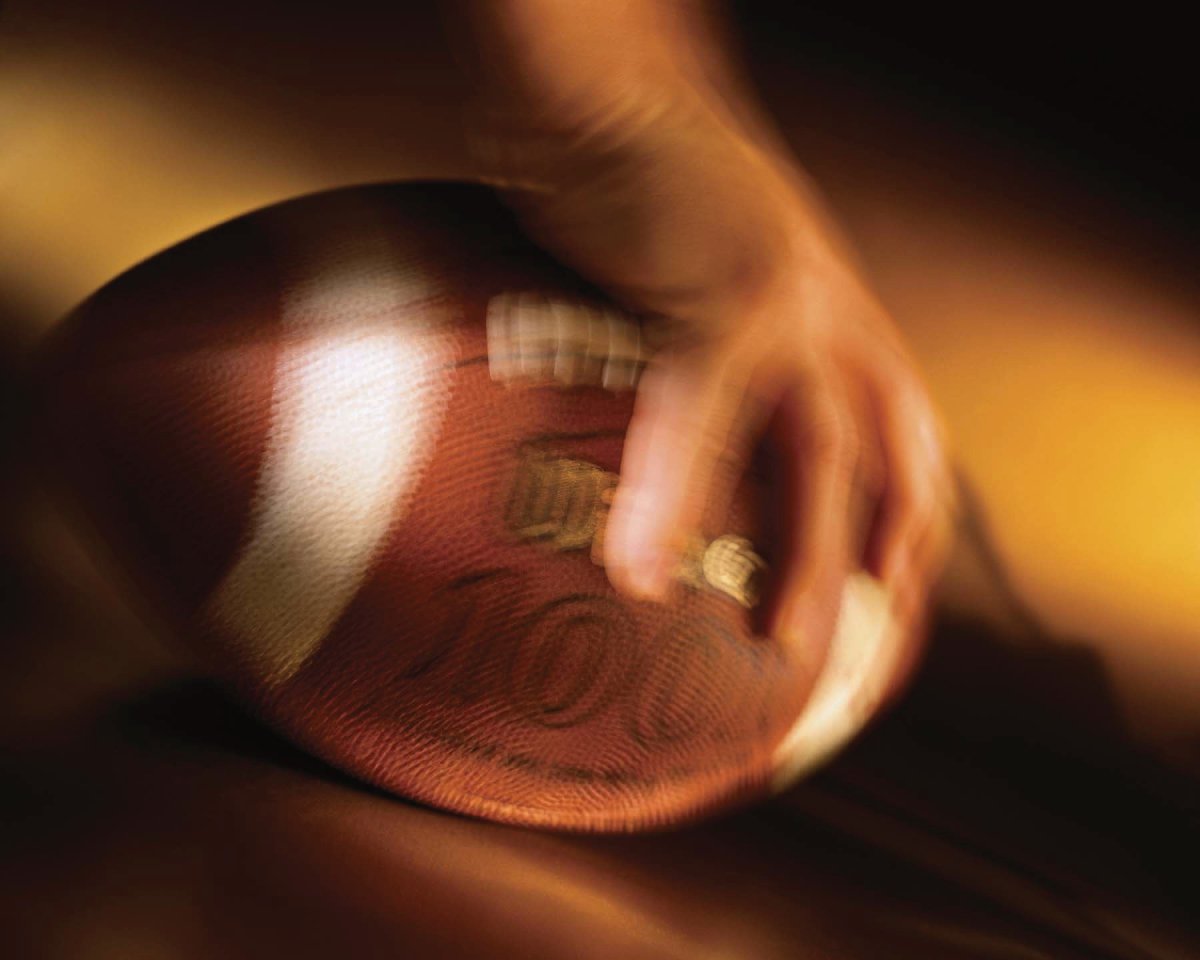 While many football fans are concerned with the preparation of food and the outcome of the Super Bowl game on Sunday, God has once again been pushed aside. 
A proposed John 3:16 Super Bowl commercial was allegedly banned due to its religious content. 
The commercial starts out with a group of friends watching the game.  After a terrific play, the camera turns its attention to a player with John 3:16 written underneath his eyes.  
The gist of the 31-second commercial is simple.  A question is asked, "John 3:16 - what does it mean?"  The answer given is just as simple as the question, "Look it up." 
John 3:16 - banned from the Super Bowl.
To view the commercial go to www.lookup316.com.  You decide.  Is it too much "Jesus"?
For God so loved the world,
that He gave His only begotten Son,
that whosoever believeth in Him should not perish,
but have everlasting life.
John 3:16
/