Shopping Cart
Your Cart is Empty
There was an error with PayPal
Click here to try again
Thank you for your business!
You should be receiving an order confirmation from Paypal shortly.
Exit Shopping Cart
A Christian Connection News Source
"A Commitment Is Required - Playtime Is Over"
All too often we find ourselves in what we deem to be "meaningful relationships", and yet one party in the relationship is reluctant to commit. - - Afraid to fully embark in a journey with another being who is supposedly close to his or her heart. - - Reluctant to leave the solidarity of his or her life and embrace the combination of two hearts that shall one day beat as one. In order to complete the love that God has ordained my brothers and sisters, a commitment is required - playtime is over.
In August of 2002, my pastor, Dr. L. LaSimba Gray, went to the book of Romans and delivered a powerful sermon warning us that there is "no casual relationship with Christ. God requires a commitment, not a contribution".
Therefore, since we have been made right in God's sight by faith, we have peace with God because of what Jesus Christ our Lord has done for us. Because of our faith, Christ has brought us into this place of undeserved privilege where we now stand, and we confidently and joyfully look forward to sharing God's glory.
We can rejoice, too, when we run into problems and trials, for we know that they help us develop endurance. And endurance develops strength of character, and character strengthens our confident hope of salvation. And this hope will not lead to disappointment. For we know how dearly God loves us, because he has given us the Holy Spirit to fill our hearts with his love.
When we were utterly helpless, Christ came at just the right time and died for us sinners. Now, most people would not be willing to die for an upright person, though someone might perhaps be willing to die for a person who is especially good. But God showed his great love for us by sending Christ to die for us while we were still sinners. And since we have been made right in God's sight by the blood of Christ, he will certainly save us from God's condemnation. For since our friendship with God was restored by the death of his Son while we were still his enemies, we will certainly be saved through the life of his Son. So now we can rejoice in our wonderful new relationship with God because our Lord Jesus Christ has made us friends of God. Romans 5: 1-11 New Living Translation
Thinking on Pastor Gray's sermon, I find myself engrossed in this scripture reflecting on God's promises of everlasting love and His commitment to us. A tremendous sacrifice was made. He gave His only begotten Son - His precious beloved Son in lieu of our salvation. Although we had disappointed Him so many times before - God provided an "undeserved privilege" for us to have everlasting life. In return He not only expects, but He deserves a true commitment from us - not a casual relationship as Pastor Gray stated, but a true commitment.
Being reflective of the scripture and the sacrifice of Jesus the Christ, I strongly believe that it is incumbent that one should have a meaningful relationship with a promised commitment to share in a life filled with God's everlasting promises of love. This understanding causes me to challenge you, my brothers and sisters, to allow God to lead your relationships. I further challenge you to only embark in relationships that God has approved. And finally, I challenge you to step out of your singleness and commit to God and to your beloved mate - promising to leave your life of solidarity and devote your heart one to the other. A commitment is required - playtime is over.  Selah.
Forsake her [wisdom] not, and she shall preserve thee: love her, and she shall keep thee. Psalms 4:6 KJV
My Prayer
Thank you Lord for your wonderful gift of salvation and the comfort of knowing that that your love is everlasting. I praise your holy name. I pray that those who seek that comfort of a true relationship with their assigned mate will have a renewed understanding of commitment and what is required. I pray that casual relationships are no longer fused, nor confused with a committed relationship with you or with our assigned mates. I pray that you reveal a renewed spirit in the hearts of those who earnestly seek you. Thank you for your love and restoration. In the sweet name of Jesus I pray. Amen.
Then the Lord said to me, "Write my answer plainly on tablets, so that a runner can carry a correct message to others. Habakkuk 2:2 (New Living Translation Bible)
"Narrow is the way . . . ."
Break The Cycle – Let It Go!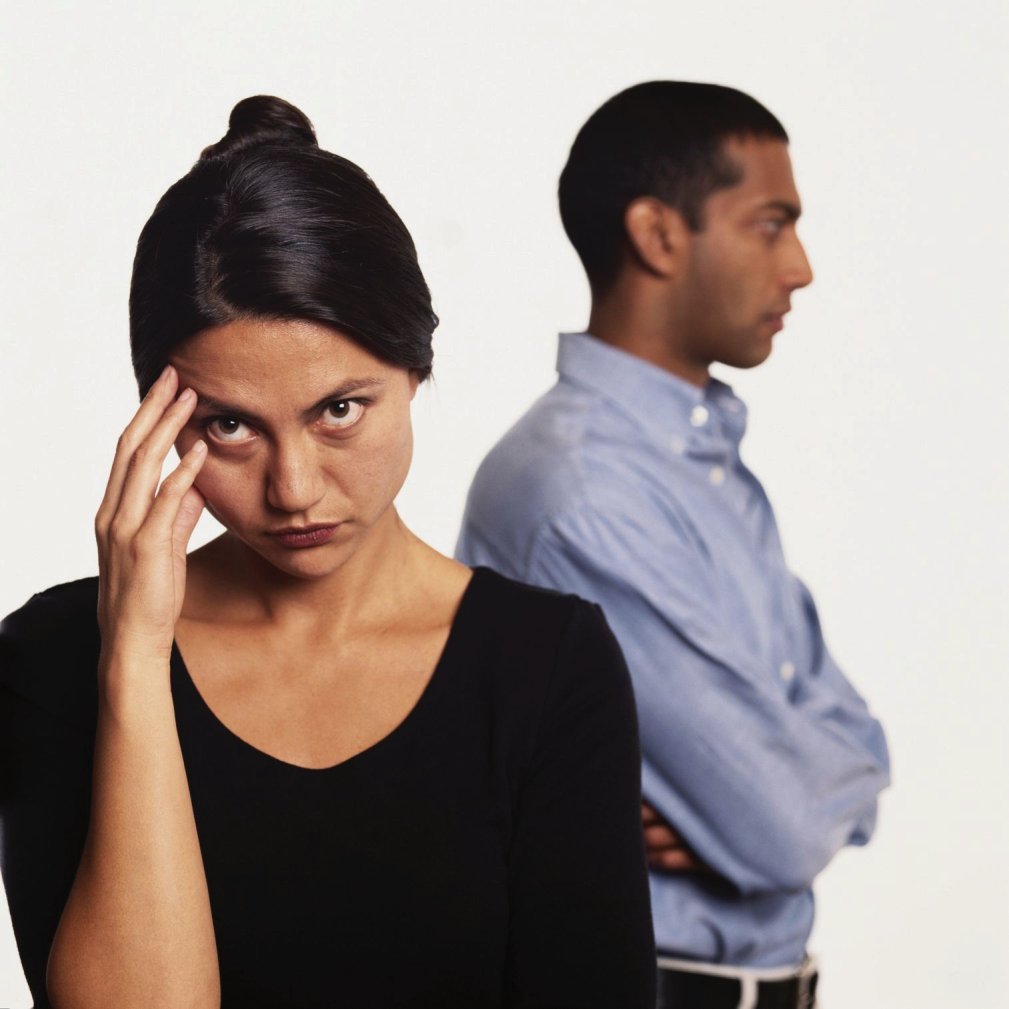 I'm not a clinical psychologist or psychiatrist, but someone has to say it – when you're in an unhealthy relationship, let it go!
This article isn't for everyone. I certainly applaud those of you who are in happy, healthy relationships. It's not for the couple that just had a disagreement over whether the toilet paper roll should be placed over or under. It is meant to bring attention to those individuals – both male and female – who are caught up in situations that you "know" are not good for you and yet you hang on.
Questions, Questions, Questions
So what should you do? How do you let the relationship go? How do you know that you need to let it go?
Let's tackle the obvious first – identifying that an unhealthy relationship exist.
Actually, finding the answer is quite simple. We need only to answer one question - - "Does your misery outweigh the happy times that you have together?"
To do this make two columns - - In one column list the things that make you happy in the relationship and the things that make you unhappy in the next column. Compare the two. Does your column filled with misery outweigh your happy column?  If it does, it's time to break the cycle and let it go.
The Breaking Point
What is the breaking point? How far do you go before you think enough of yourself to cut the ties that make you miserable?
All too often, we allow ourselves to be caught up in relationships filled with selfishness and abuse - - the basis of which leads to an unhappy, unhealthy, one-sided affair of the heart. Out of all my years of living, I have been able to develop a few words of wisdom. One of which is – you can't make anyone love you. No matter what you do, it does not mean that any measure of affection will be returned to you.
What causes us to stay in unhealthy relationships? Why do we hang on? Is it fear of loneliness? Many of us can't stand to be without someone in our lives - constantly in and out of relationships – it doesn't matter whether they are meaningful or not – you have to be with someone – anyone.
So what's the answer? Actually, the answer lies within – you have to first love yourself. Discover who you are and what you want out of life. You have to enjoy being with "you".
God Specializes
The monumental fact in this whole matter is that very few of us actually give our dating over to God. No, I don't mean just asking Him to bring us a mate. I mean actually letting Him be in charge of your dating experiences. Trust Him. We all know that God will never make a mess of our lives. Allow Him to work on you and prepare you for the prize that He's chosen for you. Keep in mind, that while he is preparing you for the man or woman of your dreams, He is also preparing them for you. It may seem as though it is taking forever before you are actually made ready for your mate. But, nevertheless, rest assured that when your time arrives, it will be everlasting and well worth the wait.
"A Few Who Love"
I believe that the closer the person is to you – the greater the love and possibly the hurt; the more you trust – the more you love and possibly hurt. Into your life a few will come who you can trust. Others enter through portals only to alter your path. Only a few will ever truly love you.
What exactly is love? Webster defines love in several aspects: An intense affection for another person based on personal or familial ties; a feeling of kindness toward others; God's mercy and benevolence toward humans; or better yet, humankind's devotion to or adoration of God.
Upon marriage, one couple quoted a scripture to me defining love that stated:
Love is patient and kind. Love is not jealous or boastful or proud or rude. It does not demand its own way. It is not irritable, and it keeps no record of being wronged. It does not rejoice about injustice but rejoices whenever the truth wins out. Love never gives up, or loses faith, is always hopeful, and endures through every circumstance. I Corinthians 13:4-7 (New Living Translation)
Being deemed by the Word of God and reviewing Webster's definition, love in sum is a lasting true affection of adoration and/or kindness for God, your mate or fellow man.
Personally, I believe love to be in the heart, mind and soul of a being. Love is precious – it does not hurt and you will never purposefully hurt one that you love. To love is to trust and true love is unconditional. Only a few will ever love you.
However, God's love enables us to endure the way that we embrace the hurt we allow others to bring into our lives. Remember my brothers and sisters, the blessings of the Lord are upon you. Because of who you are, you are to lead by example and resolve to forgive those who have caused you such sorrow. Treat them with kindness – God will take care of you as well as those who have openly misled you.
My fervent prayer today is for those who are lost in selfishness, pride and greed. I pray for the realization of error and the courage to reconcile to allow spiritual order in their lives. Selah.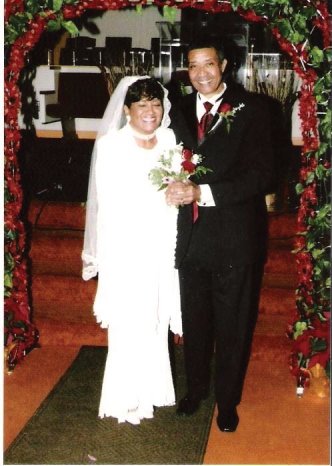 Love is patient and kind.  Love is not jealous or boastful or proud or rude.  It does not demand its own way.  It is not irritable, and it keeps no record of being wronged.  It does not rejoice about injustice but rejoices whenever the truth wins out. Love never gives up, or loses faith, is always hopeful, and endures through every circumstance. I Corinthians 13:4-7 
(New Living Translation)
Jim and Norma
December 2010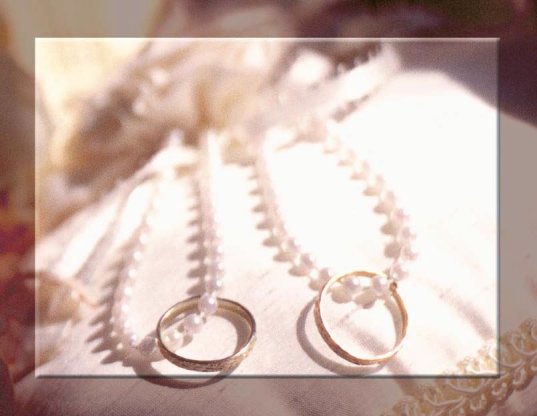 Although we are in our present state of singleness, most of us look forward to being blessed with the perfect mate that God has chosen for us.   Johnny Cochran's tag line was - - preparation, preparation, preparation. Keeping that in mind, rest assured that while you wait, God is preparing you for your perfect mate - - just as He is preparing your mate for you.
The Word of God speaks of Adam and the "birth" of his mate in Genesis 2:18 - "And the Lord God said, It is not good that the man should be alone, I will make him a help meet for him."

So God caused Adam to go into a deep sleep and removed a rib, fashioning Eve - - Adam's perfect mate.  I imagine that Adam looked upon her with adoration in his eyes, in awe at the beautiful woman that God had given unto him. 
But what is more astonishing is that in that very instant, Adam and Eve were married.  No wedding gown, no tux.  At that very moment they were mated to one another by God.  At that very moment, Adam and Eve were married to one another in their hearts and in their minds - - just as God wants us to be.  Genesis 2:23-25.
So what has happened in many of the marriages today?  It's simple – there is no commitment to one another.  They may marry in their minds, thinking of mere conveniences - - finances, physical attributes, or even a casual or business partnership.  But all too often they leave out the heart - -the commitment. 
You see, long before an engagement ring is presented, long before a wedding dress is bought or you're fitted for your tuxedo, and certainly long before you walk down the aisle, there must be a marriage in your hearts and in your minds. 
But taking this understanding of marriage a step further, the Word also says that we must obey the laws of the land.  So please don't let this information lead you to believe that there is no cause to legalize your marriage.  Wherever you reside, the law is clear as it pertains to marriages - - and we must obey the laws of the land.
Understanding God's intentions for us, makes it easier to obey His will and be stronger in the faith.  Be patient, your day is coming.
/