Shopping Cart
Your Cart is Empty
There was an error with PayPal
Click here to try again
Thank you for your business!
You should be receiving an order confirmation from Paypal shortly.
Exit Shopping Cart
A Christian Connection News Source
Mandela, Mandela,WeLoveYou!
Honoring the Life of Nelson Rolihlahla Mandela - "Madiba"
(1918-2013)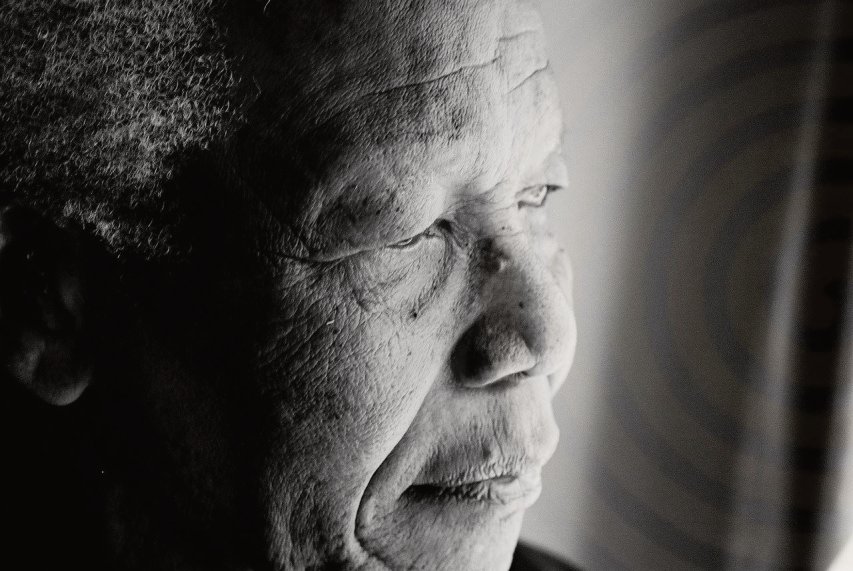 Nelson Rolihlahla Mandela "Madiba" - A man who led a remarkable life as a prophet, a political icon, and an international symbol for human rights who fought fervently against racism. He was often referred to as His Excellency, President of Morality, Father of a Nation, and with much affection - "Madiba".
"Madiba" - Born into the Madiba clan on July 18, 1918, into the Thembu royal family of Nonqaphi Nosekeni and Nkosi Mphakanyiswa Gadla Mandela. It was during his primary school years that his teacher gave him the Christian name of Nelson.
"Madiba" - Attended University of Fort Hare, University of South Africa, University of Witwatersrand and University of London.
"Madiba" - In 1952, he and his law partner, Oliver Tambo, established the first black law firm in South Africa, Mandela and Tambo.
"Madiba" - Arrested several times for racial injustices and stood trial 4 times being accused of opposing *apartheid laws (1952), treason (1956), inciting a strike (1962) and sabotage (1963).
"Madiba"- Labeled as a leader against apartheid and charged with incitement of a strike, he was incarcerated 10,052 days. He was sentenced to Robben Island approximately 7.5 miles from Cape Town, South Africa and confined to an 8x8 jail cell where he slept on the floor. Each year, he was allowed one visitor for 30 minutes. Several years later he was transferred to Rollsmoor Prison and then to Victor Verster Prison.
"Madiba" - Released from prison in 1990 at the age of 71. Following his release, he delivered a portion of his many speeches in the Afrikaans language, profoundly supporting reconciliation instead of war.
"Madiba"- Entered the first democratic multiracial Presidential election in South Africa in 1994. He won by an overwhelming number of votes and as promised, served a single 5 year term.
"Madiba"- Received over 1,300 awards including: the Nobel Peace Prize (1993) and the US Congressional Medal (1998). Authored 3 books: Long Walk to Freedom (1994); Conversations with Myself (2010) and Nelson Mandela By Himself: The Authorised Book of Quotations (2011).
"Madiba"- Often referred to as a saint, Mandela stated that he was ". . . not a saint, unless you think of a saint as a sinner who keeps on trying." He was a man of enormous dignity with a commanding personality - a lawyer, teacher, mentor, thinker, statesman, a man of ideas - - an activist, a prisoner, a Christian.
"Madiba" - The beloved Nelson Rolihlahla Mandela - "Madiba", died on December 5, 2013, at the age of 95.   Mandela, Mandela -we love you!
*Apartheid
-
a system of racial segregation in South Africa that was enforced through legislation by the South African National Party from 1948 to 1994. Under this legislation, the South African people were classified according to their racial group. The classification was a determinate factor as to where a person was born, where they lived, where they were allowed to work, attend school, what facilities were available if they were sick and upon death, where they were to be buried. Votes were cast only by the white people of South Africa and the same were afforded the best opportunities and facilities. Apartheid was strictly controlled and forced others to live and remain in poverty.
Sources
Web Pages
BBC News - http://www.bbc.co.uk/news
Nelson Mandela Foundation - http://www.nelsonmandela.org/content
Books
Mandela, Nelson, Long Walk to Freedom, Abacus, London, 1995
Mandela, Nelson, Nelson Mandela: Conversations with Myself, Pan
Macmillan, London, 2010
"Narrow is the way . . . ."
[Original Post: December 25, 2012]
Oh what a blessed morning this is - Glory to His name!
I can only imagine the joy that the Wise men encountered as they looked upon the sweet face of Jesus. Personally, I know that when I see a baby - I experience a feeling of joy from within my soul. I can only imagine how they felt as they gazed upon His face. To be chosen to have a part in God's plan is truly an honor, whatever the plan may be. To have a part in the very beginning of His plan for salvation for all human-kind is awesome!
This tiny baby boy was God's true gift to us. His birth brought about redemption, salvation and eternal life - all promised by God.
Jesus: the Son of our living God; the Prince of Peace; our personal invitation to enter into the kingdom of God.
Jesus: born of the virgin Mary; protected by Joseph, His earthly father.
Jesus: grew to be the master teacher, with the wisdom and knowledge of God to lead us to salvation.
Jesus: conquered all on the third day after death.
Jesus saves. Jesus lives. Jesus is! Glory to His name. Selah!
Happy Second Anniversary TSB
"He LivesWithin My Heart"
 Anniversaries and birthdays come once a year, but God lives continuously within my heart.  On December 30, 2012, "TheSingleBlessing.com" will celebrate with God, our second anniversary. Praises to the Lord!
I am so very glad that He chose me to do His will. I am so very glad that He gave me the strength to carry on. I am so very glad that through trials, I can continue and accept the changes that are placed upon my shoulders.
Praises and love to my Master, my Father in heaven. I continue to pray for understanding, wisdom and guidance. My Lord, my redeemer - in you will I trust. Once again I place this ministry in your hands - for You, my Father, is the author - I am a mere tool. Praises to your name.
My Prayer
Thank you Lord for the blessing bestowed upon the TheSingleBlessing.com ministry. Under watchful eye I have seen your amazing work accomplished through its means. You have taken the ministry to an amazing level, reaching many that I would not have known to exist. I pray that those in need of your comfort and protection will know you as their redeemer and realize the true meaning of "hope in Christ." Your provisions are astronomical – and I thank you Lord.  Amen.
"My Nth Degree Confession"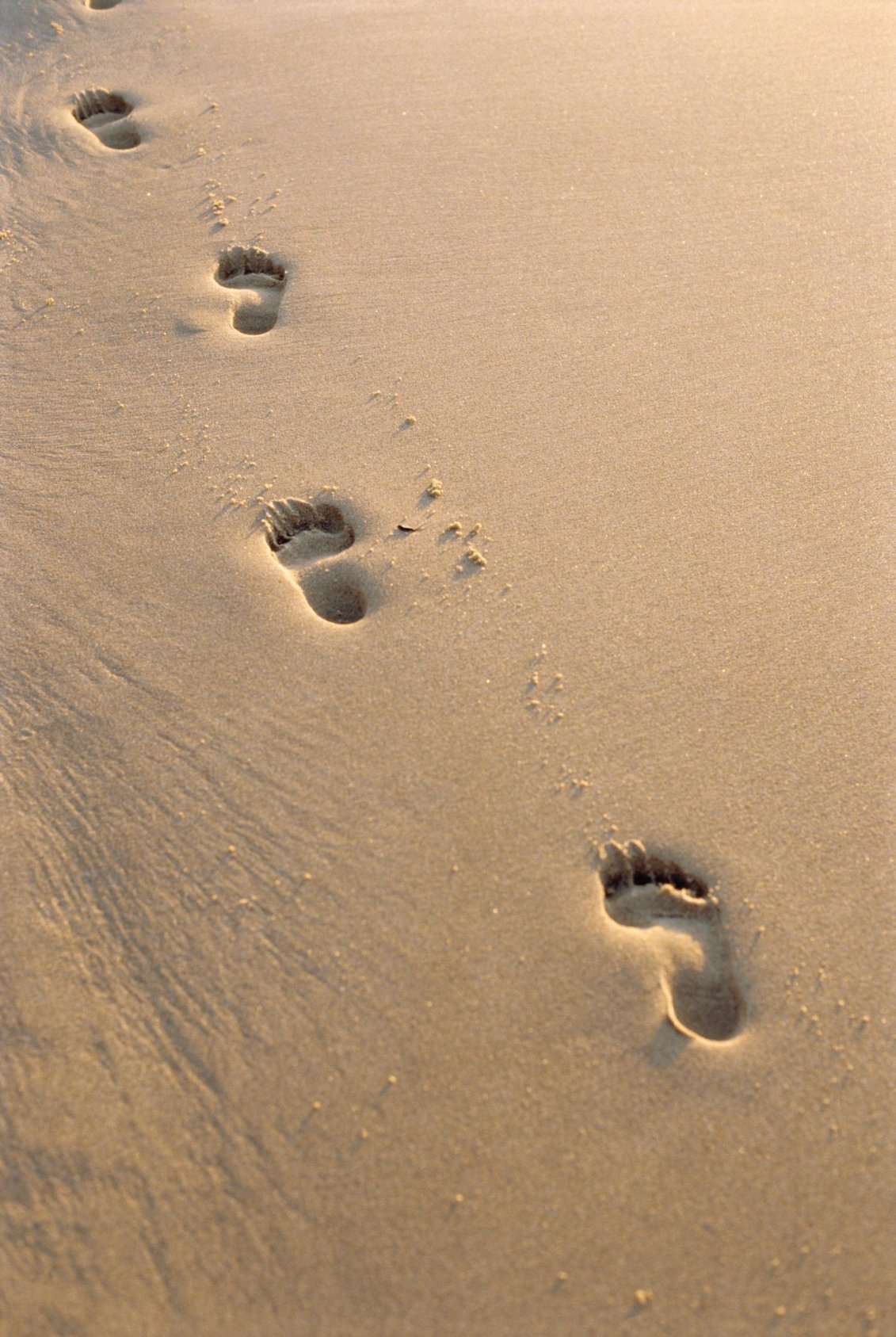 For years I wanted to publish a Christian magazine. My magazine (wearing the same name as this website) had been ready for print for some time, however, it never came to fruition because of the publishing cost. But one December night in 2010 at 9:00 p.m., God spoke to me and provided instructions to develop a "web publication" of my magazine, "TheSingleBlessing.com".
Clearly, He instructed me to take the articles from the magazine and place them on the website. Not thinking that I was going against His will and instruction, I chose to utilize only a certain portion of my articles, because I wanted to salvage some for the publication of the magazine at a later time.
Unknowingly, I was disobedient and it was costly. However, the cost was never a realization to me because of the vast number of people from across the globe that visited the site. Honestly, I have been truly amazed by the numbers! I can only imagine the results, had I followed His instructions to the nth degree - just as Noah did.
He had also clearly told me that the site would be global and it immediately was and continues to be. Glory to your name Father!
Now, I can only apologize for not fully following God's instructions to the nth degree. In the realm of obedience, Noah is and has been one of my major guide posts. I thought that I was being much like him – carefully taking God's instructions and remaining within the guidelines that He provided for me. Thinking back to Noah, his ark worked just as God planned - perfectly, with no mishaps.
It was only today, as I shared with a Christian friend how the site was developed, that I realized my failure to fully follow God's instructions. As I explained the development to my friend, the words "take the articles from the magazine and place them on the website" burned my soul - - the realization was so heavy that I could no longer continue the conversation. I felt an urge to get things right and I went directly to work on correcting my mistake. My measurements were off, and my "boat" had to be restructured so that it could truly sail and not just be kept afloat.
As amazing as TheSingleBlessing.com has been – I am so excited to see what happens next. Father, I thank you for your "guidance and perfection" and allowing me to correct the error at hand.
Lesson learned: My mistake was that of selfishness - - I wanted to publish the magazine. But there was a serious conflict at hand, I couldn't operate in the will of God and abide by things of my own choosing. Unknowingly, I rode the fence – but now I no longer straddle. It feels good - - Confession is good for the soul.
My brothers and sisters, how often have you partially done what God expected of you? - - And yet, you expect full results from Him. Selah.
My Prayer
Lord, I ask that Your blessing remains with TheSingleBlessing.com and that you take the ministry to yet another level so that those in need of your comfort and protection will see and feel the realization of what hope in Christ really means. I pray Father, that you accept my confession of failure to follow instruction and turn it into a positive lesson for those in need of knowing how to realize the comfort of your protection. Grow me Father, guide me - - I know that you have forgiven me. With all my heart I love You and live to do what is right and good in your sight. Your provisions are astronomical – beyond my wildest dreams and I thank you Lord, thank you.  Amen.
"Narrow is the way . . . ."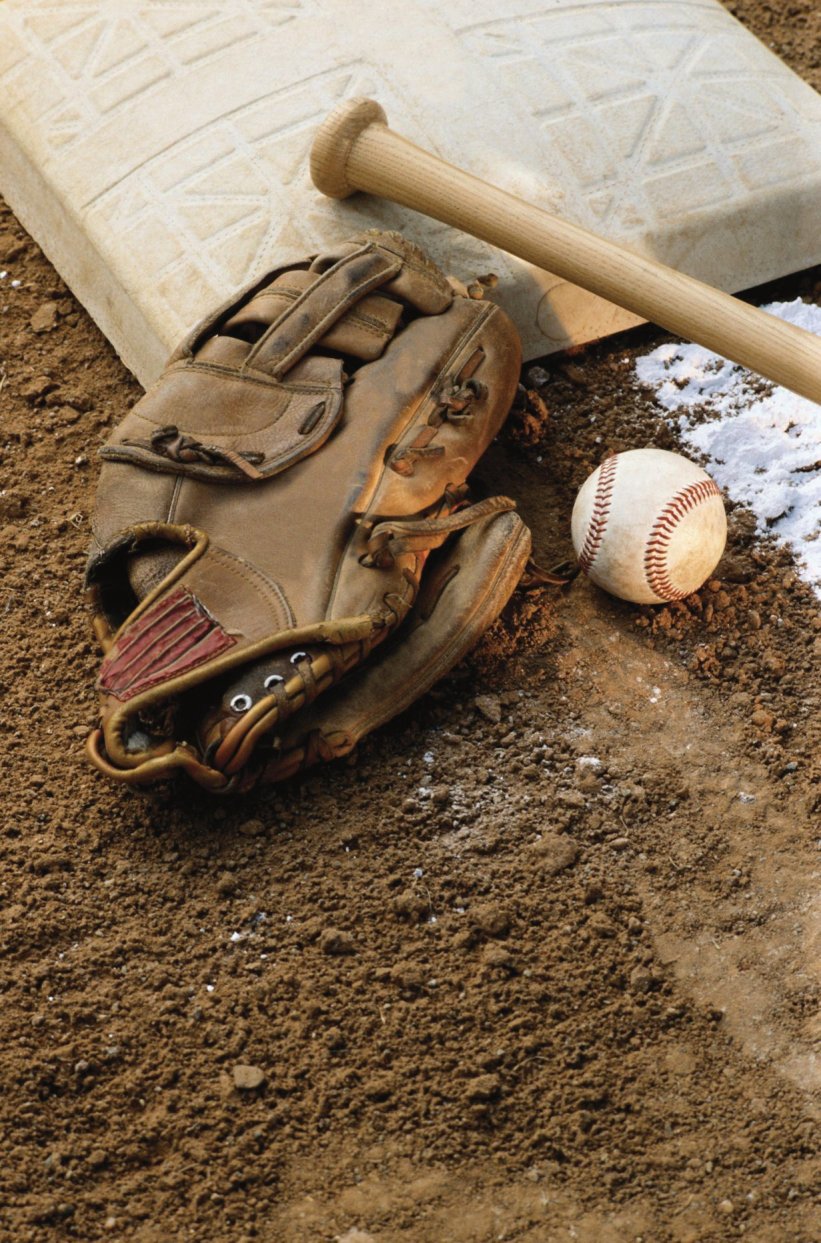 I heard a sermon that I needed in the summer of 2000 - "Three Steps and You're Out". 
The sermon was all about our personal ruts and how to get out of them.  The minister's text was taken from Isaiah 43:18-21.  As he taught, he instructed the congregation to forget the former things, giving no consideration to the old things. 
Further, he expounded from the text, to accept the new things and above all, give God all the praise he so richly deserves.
The minister then provided 3 steps to aid in the climb out of our personal ruts, whatever they may be.  Step one was a known automatic for a seasoned Christian - "Put God first".
Step two, another no brainer, "Lean on God".  But the kicker included, not partially, but in every respect.  The minister profoundly stated that "God will meet you at the "Red Sea place in your life" and lead you through your hardship.  Most importantly, he will deliver you.
Step three definitely hit home - "Listen to the Lord".  The problem was that I thought I was listening.  But then I discovered, how could I listen when I was constantly on the move - ALWAYS DOIN' STUFF!  I learned that in order for me to listen, I needed to be still - - not looking at HGTV, writing business proposals or doing whatever else was a priority at the time - but sitting still, expecting a glorious answer from God, my Redeemer - the only one that will ever truly know my heart.
Listening to that sermon in the summer of 2000 provided another stepping stone in the journey of my Christian walk.  I thank God for the minister and for allowing him to minister to my needs.  You see, God is constantly listening to us, we only have to be quiet long enough to receive our answer.  Let all who have breath praise the Lord! 
"Narrow is the way . . . ."
"A Few Who Love"
I believe that the closer the person is to you – the greater the love and possibly the hurt; the more you trust – the more you love and possibly hurt. Into your life a few will come who you can trust. Others enter through portals only to alter your path. Only a few will ever truly love you.
What exactly is love? Webster defines love in several aspects: An intense affection for another person based on personal or familial ties; a feeling of kindness toward others; God's mercy and benevolence toward humans; or better yet, humankind's devotion to or adoration of God.
Upon marriage, one couple quoted a scripture to me defining love that stated:
Love is patient and kind. Love is not jealous or boastful or proud or rude. It does not demand its own way. It is not irritable, and it keeps no record of being wronged. It does not rejoice about injustice but rejoices whenever the truth wins out. Love never gives up, or loses faith, is always hopeful, and endures through every circumstance. I Corinthians 13:4-7 (New Living Translation)
Being deemed by the Word of God and reviewing Webster's definition, love in sum is a lasting true affection of adoration and/or kindness for God, your mate or fellow man.
Personally, I believe love to be in the heart, mind and soul of a being. Love is precious – it does not hurt and you will never purposefully hurt one that you love. To love is to trust and true love is unconditional. Only a few will ever love you.
However, God's love enables us to endure the way that we embrace the hurt we allow others to bring into our lives. Remember my brothers and sisters, the blessings of the Lord are upon you. Because of who you are, you are to lead by example and resolve to forgive those who have caused you such sorrow. Treat them with kindness – God will take care of you as well as those who have openly misled you.
My fervent prayer today is for those who are lost in selfishness, pride and greed. I pray for the realization of error and the courage to reconcile to allow spiritual order in their lives. Selah.
Comfort in His Word.
Comfort in His grace and mercy.
Comfort forever in His loving arms.
For the love of God is everlasting – Found in the hearts of peculiar men.
Will you not find peace in the Lord?
Will you not accept the comfort of His love?
How does a man find comfort, if he is not at peace with God?
Praise the Lord O my soul.  Yea, I will praise Him all the days of my life. Selah.

Divinely inspired to be written by the publisher
 "Living in the Will of God"
Sometime ago I was forwarded an e-mail from one of my daughters concerning living in God's will.  Ironically, my Sunday School lesson was based on the same scripture, Philippians 4:12.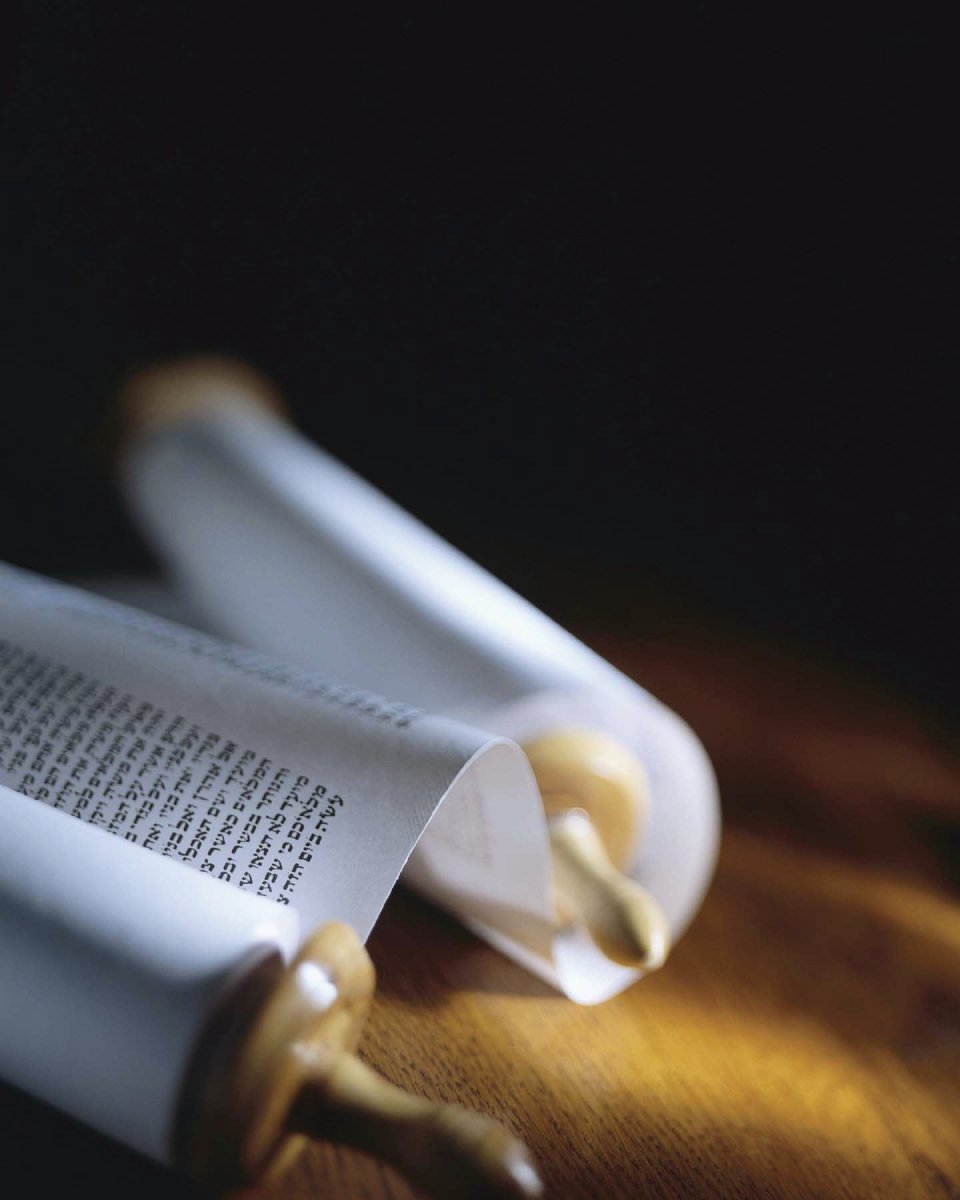 The scripture revealed that Paul, a faithful Christian, was imprisoned when he wrote this particular letter to the Church at Philippi, explaining his learned contentment to enjoy life in spite of imposed circumstances.  In Paul's letter, he explains that he had learned how to be abased - living a simple life with simple taste - as well as living life abundantly. He further explained that through God's instruction, he had learned how to be content in any given situation - whether he was hungry or full; whether his needs were met with his cup running over; or whether he suffered because he was without the basic necessities. 
In other words, Paul tells us that through God's instruction he learned that poverty can not degrade him nor does prosperity exalt him. Living in the will of God results in contentment - -regardless of your circumstances. 
For most of us contentment is striving to get ahead, to succeed.  It is climbing up that never-ending ladder of success. Never-ending because you will never reach your full place of contentment or the measure of success that you have self-subscribed. 
I have found contentment to be learned, just as Paul states in the scripture. Like Paul, whether full or hungry, prosperous or poor, I have discovered how to conduct myself by submitting to the will of God, trusting only Him.  You see, this humble acceptance to live in His will can be entered only by growth in Christ through your life experiences.  I challenge you to trust Him, to experience your life through Him, to submit to the will of God.
"I can do all things through Christ which strengtheneth me." Philippians 4:13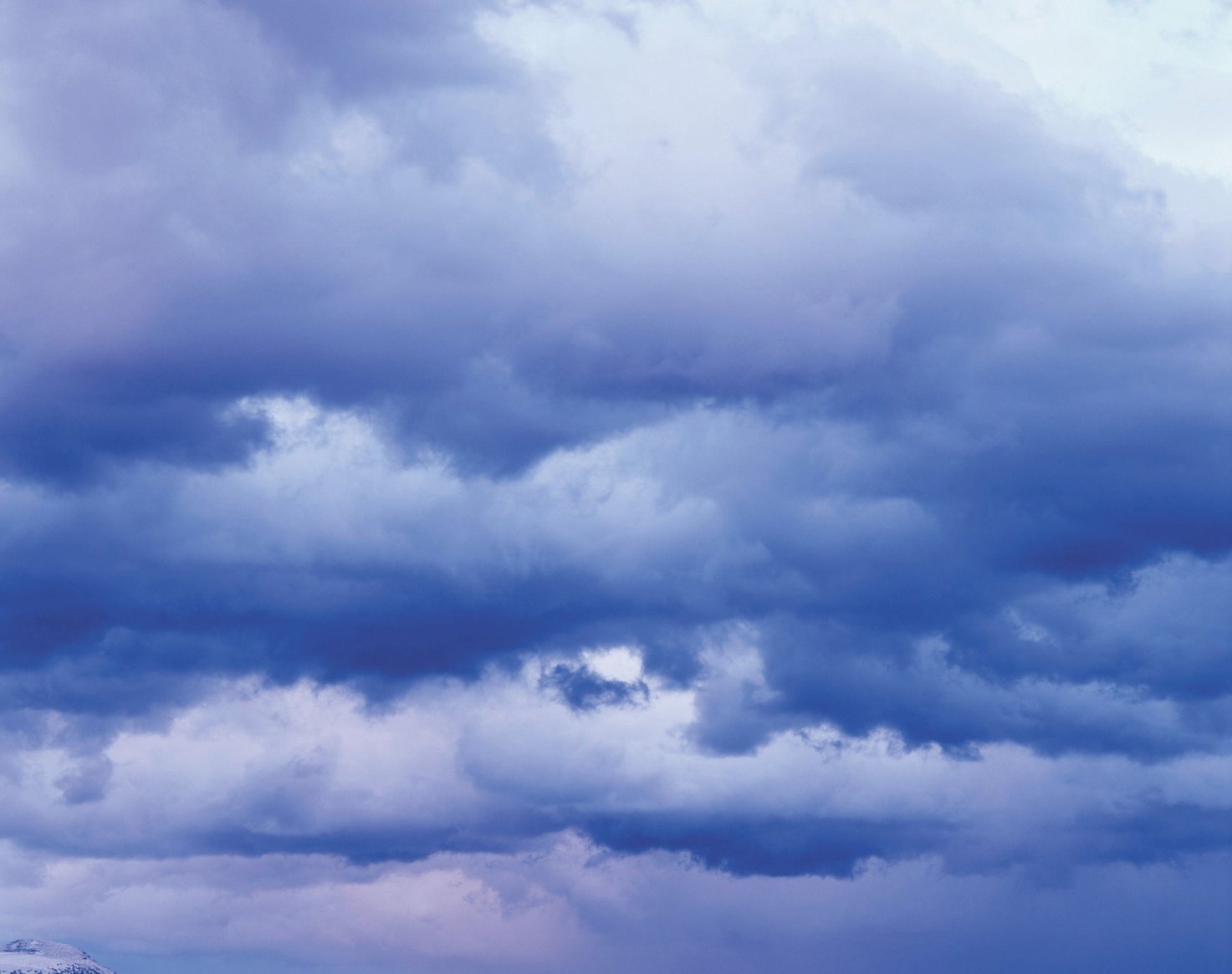 Christians - whether young or old, married or single, male or female will be troubled from time to time.  The test is how we weather the storm.  Do you withdraw, retreat and fill your heart and mind with worry?  At times we do.  But the real key to being triumphant while in the valley is to remember to praise Him in the midst of your troubles.  
My heart was troubled this evening and as I worked diligently to remedy the situation, I remembered to give it to God.  I recalled a promise I made to stay on the path that He had laid for me and I would step aside when the darts developed.  After all, they are mere distractions, taking the focus from the task at hand. God is my refuge, in Him is my trust.  And Lord, I must admit that I'm leaning wholly on you right now.  As I began to praise Him, as He so richly deserves, my relief was immediate.  My concerns were no longer magnified to the degree of worry.  The more I praised Him, the happier I became.  You see, I have an understanding that His answer for me may not be exactly what I think I need it to be, but it is exactly what it shall be.  So tonight, while in the midst of my troubles, I decided that I needed to get back to work and post this testimony.
My brothers and sisters, while trouble won't last always, I must also tell you that if there is a measure of work for you to do to remedy your situation - - do it.  However, you must also know when to release it and let God handle the rest.  If there is a phone call that is to be made, make it.  If there is a letter to be written, write it.  Whatever the instructions, do it and then allow the Master to take over.  Praise Him, with all your heart - praise Him.  I thank God for the foundation of my comfort -His love and mercy.  And now I invite you to rest in His love, experience His mercy; and above all, praise Him even in the midst of your troubles.   
Let everything that hath breath praise the Lord. 
Praise ye the Lord.  (Psalm 150:6)
/