Shopping Cart
Your Cart is Empty
There was an error with PayPal
Click here to try again
Thank you for your business!
You should be receiving an order confirmation from Paypal shortly.
Exit Shopping Cart
A Christian Connection News Source
"A Commitment Is Required - Playtime Is Over"
All too often we find ourselves in what we deem to be "meaningful relationships", and yet one party in the relationship is reluctant to commit. - - Afraid to fully embark in a journey with another being who is supposedly close to his or her heart. - - Reluctant to leave the solidarity of his or her life and embrace the combination of two hearts that shall one day beat as one. In order to complete the love that God has ordained my brothers and sisters, a commitment is required - playtime is over.
In August of 2002, my pastor, Dr. L. LaSimba Gray, went to the book of Romans and delivered a powerful sermon warning us that there is "no casual relationship with Christ. God requires a commitment, not a contribution".
Therefore, since we have been made right in God's sight by faith, we have peace with God because of what Jesus Christ our Lord has done for us. Because of our faith, Christ has brought us into this place of undeserved privilege where we now stand, and we confidently and joyfully look forward to sharing God's glory.
We can rejoice, too, when we run into problems and trials, for we know that they help us develop endurance. And endurance develops strength of character, and character strengthens our confident hope of salvation. And this hope will not lead to disappointment. For we know how dearly God loves us, because he has given us the Holy Spirit to fill our hearts with his love.
When we were utterly helpless, Christ came at just the right time and died for us sinners. Now, most people would not be willing to die for an upright person, though someone might perhaps be willing to die for a person who is especially good. But God showed his great love for us by sending Christ to die for us while we were still sinners. And since we have been made right in God's sight by the blood of Christ, he will certainly save us from God's condemnation. For since our friendship with God was restored by the death of his Son while we were still his enemies, we will certainly be saved through the life of his Son. So now we can rejoice in our wonderful new relationship with God because our Lord Jesus Christ has made us friends of God. Romans 5: 1-11 New Living Translation
Thinking on Pastor Gray's sermon, I find myself engrossed in this scripture reflecting on God's promises of everlasting love and His commitment to us. A tremendous sacrifice was made. He gave His only begotten Son - His precious beloved Son in lieu of our salvation. Although we had disappointed Him so many times before - God provided an "undeserved privilege" for us to have everlasting life. In return He not only expects, but He deserves a true commitment from us - not a casual relationship as Pastor Gray stated, but a true commitment.
Being reflective of the scripture and the sacrifice of Jesus the Christ, I strongly believe that it is incumbent that one should have a meaningful relationship with a promised commitment to share in a life filled with God's everlasting promises of love. This understanding causes me to challenge you, my brothers and sisters, to allow God to lead your relationships. I further challenge you to only embark in relationships that God has approved. And finally, I challenge you to step out of your singleness and commit to God and to your beloved mate - promising to leave your life of solidarity and devote your heart one to the other. A commitment is required - playtime is over.  Selah.
Forsake her [wisdom] not, and she shall preserve thee: love her, and she shall keep thee. Psalms 4:6 KJV
My Prayer
Thank you Lord for your wonderful gift of salvation and the comfort of knowing that that your love is everlasting. I praise your holy name. I pray that those who seek that comfort of a true relationship with their assigned mate will have a renewed understanding of commitment and what is required. I pray that casual relationships are no longer fused, nor confused with a committed relationship with you or with our assigned mates. I pray that you reveal a renewed spirit in the hearts of those who earnestly seek you. Thank you for your love and restoration. In the sweet name of Jesus I pray. Amen.
Then the Lord said to me, "Write my answer plainly on tablets, so that a runner can carry a correct message to others. Habakkuk 2:2 (New Living Translation Bible)
"Narrow is the way . . . ."
"My Golden Time of Day"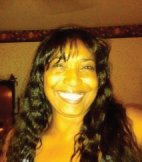 There are two times each year that I assess myself to identify my life's accomplishments - in January and on my birthday. As my birthday approaches my mind is filled with wonder, expectation and determination. You see, I've recently been dealt a hand that I must carefully play and the positive outcome shall be because of God's amazing grace.
I know that my steps are ordered and I definitely know the source of my guidance - - so when I sat down for reassessment, I invited the heaviest "Guns" I could think of to commune, guide, comfort and protect me - God the Father, Jesus and the Holy Spirit. You see, being single doesn't mean that you must face your tribulations alone - - it only means that you need to know who to call to your "Board Meeting" for strong support and clear direction.
Thus far, I've assessed that I am currently in an undetermined state of being - which is not a bad thing - it only means that I am being redirected and waiting to be connected to my assigned source(s).
Following the meeting, I was given some instructions and it was my turn to work. I was consistent in keeping my focus, following the instructions until each phase of what I needed to do was completed. After several hours, I took a break from all the reading and figuring (Jethro says deciphering) and I listened to a bit of old school - - Frankie Beverly's "Golden Time of Day."Won't you take a listen with me?
As I listened, the lyrics took on a new meaning for me - - mainly because I'm in a different place in my life - I now stand wholly with God. And yet the song, still ever so beautiful, took me to a place of great spiritual inspiration and expectation.
As he wowed me with his voice he said ". . . [t]here's a time in your life when you find who you are, that's the golden time of day. In your mind you will find you're a bright shining star, that's the golden time of day."
Listening to the lyrics, I came to the realization that I was in my golden time of day. Assessing myself, developing my next steps - - it was certainly my golden time of day. Looking back, this was the time for definite redirection. I've always known who I was and I've been secure and comfortable in my own skin, so to speak. However, as my mind comprehended the next stanza of the lyrics, I also realized that I have great value to the Kingdom.
"In your mind you will find you're a bright shining star . . ."
I have finally realized the value of my God given talents. As Christians it is imperative that we maintain our humbleness at all times. However, as God blesses us with our talents, He expects us to perform at the level of excellence without being boastful. I have always been one with a humble spirit, as I should be and that part of me will always be maintained. However, because I am a humble person, I have learned that I must not confuse being humble with the value of my talents. You see, while it's easy for me to see the greatness in others, I have never been boastful, nor seen the greatness in myself. These lyrics have made me realize that my God given talents are valuable ministering tools. If I devalue my gifts, the end result of my works will fall short.
What am I saying to you?
The purpose of this writing is two fold - first, to encourage you - when your back is against the wall, let God guide you. Remain prayerful and patient. Trust in Him and be obedient to His instruction. Offer yourself to be used by Him and take His assignments with a happy heart. Make note to help others while still in your very own dilemma. Develop a closer and unquestionable relationship with God. And secondly get to work - assess yourself. Find out where you fit in God's plan. Accept and put to good use your gifts and know your worth. Maintain a humble spirit; never be boastful or puffed up - despite your level of achieved greatness. These things - I say to you, will help you to cross the bridge as you are being redirected despite the circumstances.
My answer has yet to come. I continue to be prayerful and live each day with divine expectation.
Wait on the Lord, be of good courage and He shall strengthen thine heart. Wait, I say, on the Lord. Psalms 27:14 KJV † Selah.
"Narrow is the way . . . ."
[Original Post: December 25, 2012]
Oh what a blessed morning this is - Glory to His name!
I can only imagine the joy that the Wise men encountered as they looked upon the sweet face of Jesus. Personally, I know that when I see a baby - I experience a feeling of joy from within my soul. I can only imagine how they felt as they gazed upon His face. To be chosen to have a part in God's plan is truly an honor, whatever the plan may be. To have a part in the very beginning of His plan for salvation for all human-kind is awesome!
This tiny baby boy was God's true gift to us. His birth brought about redemption, salvation and eternal life - all promised by God.
Jesus: the Son of our living God; the Prince of Peace; our personal invitation to enter into the kingdom of God.
Jesus: born of the virgin Mary; protected by Joseph, His earthly father.
Jesus: grew to be the master teacher, with the wisdom and knowledge of God to lead us to salvation.
Jesus: conquered all on the third day after death.
Jesus saves. Jesus lives. Jesus is! Glory to His name. Selah!
Happy Second Anniversary TSB
"He LivesWithin My Heart"
 Anniversaries and birthdays come once a year, but God lives continuously within my heart.  On December 30, 2012, "TheSingleBlessing.com" will celebrate with God, our second anniversary. Praises to the Lord!
I am so very glad that He chose me to do His will. I am so very glad that He gave me the strength to carry on. I am so very glad that through trials, I can continue and accept the changes that are placed upon my shoulders.
Praises and love to my Master, my Father in heaven. I continue to pray for understanding, wisdom and guidance. My Lord, my redeemer - in you will I trust. Once again I place this ministry in your hands - for You, my Father, is the author - I am a mere tool. Praises to your name.
My Prayer
Thank you Lord for the blessing bestowed upon the TheSingleBlessing.com ministry. Under watchful eye I have seen your amazing work accomplished through its means. You have taken the ministry to an amazing level, reaching many that I would not have known to exist. I pray that those in need of your comfort and protection will know you as their redeemer and realize the true meaning of "hope in Christ." Your provisions are astronomical – and I thank you Lord.  Amen.
"My Nth Degree Confession"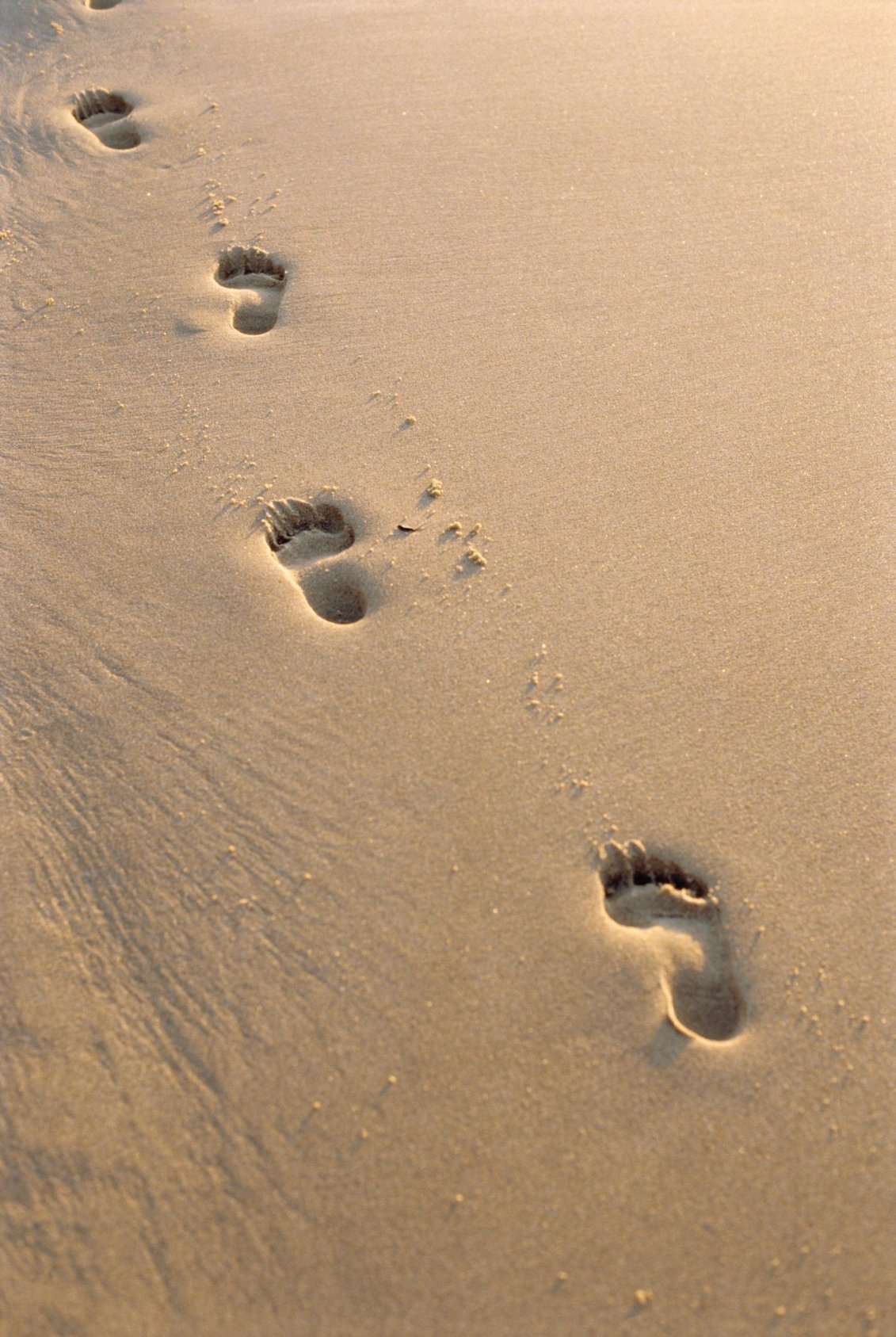 For years I wanted to publish a Christian magazine. My magazine (wearing the same name as this website) had been ready for print for some time, however, it never came to fruition because of the publishing cost. But one December night in 2010 at 9:00 p.m., God spoke to me and provided instructions to develop a "web publication" of my magazine, "TheSingleBlessing.com".
Clearly, He instructed me to take the articles from the magazine and place them on the website. Not thinking that I was going against His will and instruction, I chose to utilize only a certain portion of my articles, because I wanted to salvage some for the publication of the magazine at a later time.
Unknowingly, I was disobedient and it was costly. However, the cost was never a realization to me because of the vast number of people from across the globe that visited the site. Honestly, I have been truly amazed by the numbers! I can only imagine the results, had I followed His instructions to the nth degree - just as Noah did.
He had also clearly told me that the site would be global and it immediately was and continues to be. Glory to your name Father!
Now, I can only apologize for not fully following God's instructions to the nth degree. In the realm of obedience, Noah is and has been one of my major guide posts. I thought that I was being much like him – carefully taking God's instructions and remaining within the guidelines that He provided for me. Thinking back to Noah, his ark worked just as God planned - perfectly, with no mishaps.
It was only today, as I shared with a Christian friend how the site was developed, that I realized my failure to fully follow God's instructions. As I explained the development to my friend, the words "take the articles from the magazine and place them on the website" burned my soul - - the realization was so heavy that I could no longer continue the conversation. I felt an urge to get things right and I went directly to work on correcting my mistake. My measurements were off, and my "boat" had to be restructured so that it could truly sail and not just be kept afloat.
As amazing as TheSingleBlessing.com has been – I am so excited to see what happens next. Father, I thank you for your "guidance and perfection" and allowing me to correct the error at hand.
Lesson learned: My mistake was that of selfishness - - I wanted to publish the magazine. But there was a serious conflict at hand, I couldn't operate in the will of God and abide by things of my own choosing. Unknowingly, I rode the fence – but now I no longer straddle. It feels good - - Confession is good for the soul.
My brothers and sisters, how often have you partially done what God expected of you? - - And yet, you expect full results from Him. Selah.
My Prayer
Lord, I ask that Your blessing remains with TheSingleBlessing.com and that you take the ministry to yet another level so that those in need of your comfort and protection will see and feel the realization of what hope in Christ really means. I pray Father, that you accept my confession of failure to follow instruction and turn it into a positive lesson for those in need of knowing how to realize the comfort of your protection. Grow me Father, guide me - - I know that you have forgiven me. With all my heart I love You and live to do what is right and good in your sight. Your provisions are astronomical – beyond my wildest dreams and I thank you Lord, thank you.  Amen.
"Narrow is the way . . . ."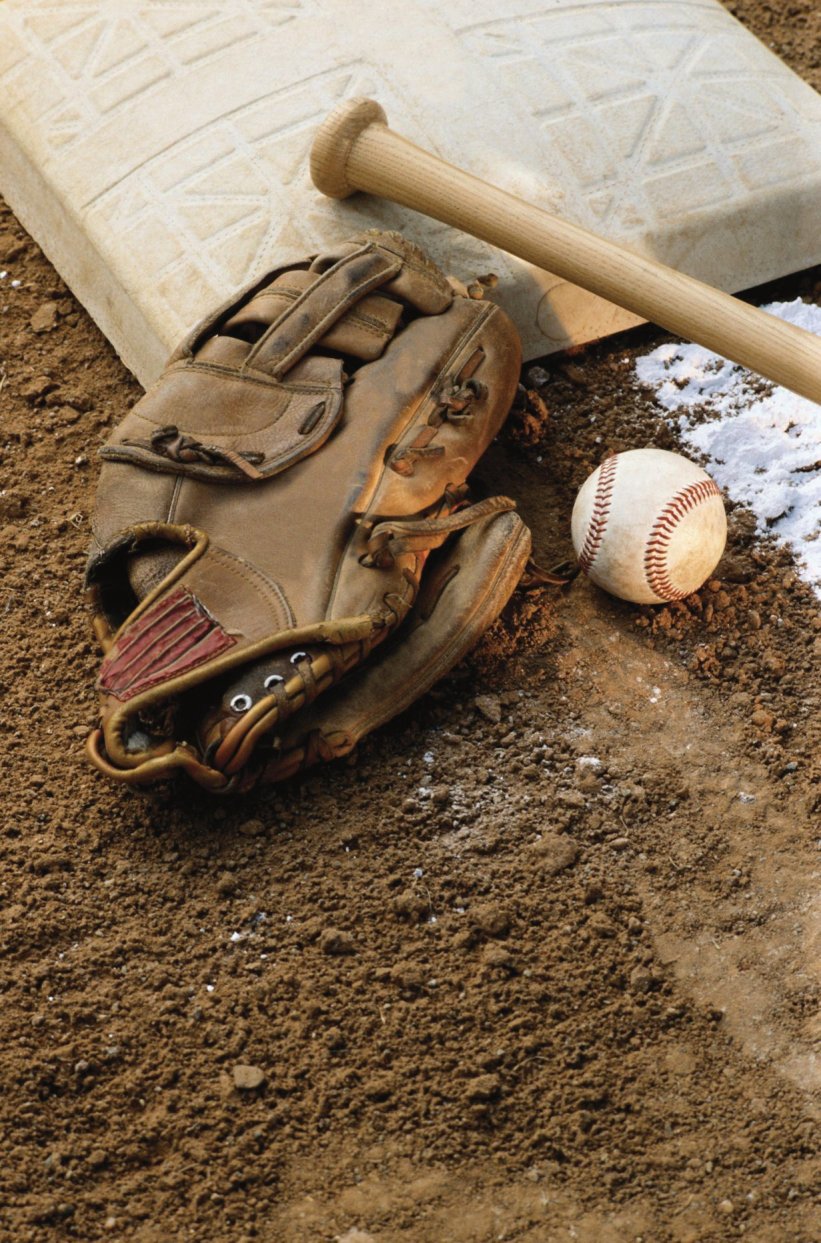 I heard a sermon that I needed in the summer of 2000 - "Three Steps and You're Out". 
The sermon was all about our personal ruts and how to get out of them.  The minister's text was taken from Isaiah 43:18-21.  As he taught, he instructed the congregation to forget the former things, giving no consideration to the old things. 
Further, he expounded from the text, to accept the new things and above all, give God all the praise he so richly deserves.
The minister then provided 3 steps to aid in the climb out of our personal ruts, whatever they may be.  Step one was a known automatic for a seasoned Christian - "Put God first".
Step two, another no brainer, "Lean on God".  But the kicker included, not partially, but in every respect.  The minister profoundly stated that "God will meet you at the "Red Sea place in your life" and lead you through your hardship.  Most importantly, he will deliver you.
Step three definitely hit home - "Listen to the Lord".  The problem was that I thought I was listening.  But then I discovered, how could I listen when I was constantly on the move - ALWAYS DOIN' STUFF!  I learned that in order for me to listen, I needed to be still - - not looking at HGTV, writing business proposals or doing whatever else was a priority at the time - but sitting still, expecting a glorious answer from God, my Redeemer - the only one that will ever truly know my heart.
Listening to that sermon in the summer of 2000 provided another stepping stone in the journey of my Christian walk.  I thank God for the minister and for allowing him to minister to my needs.  You see, God is constantly listening to us, we only have to be quiet long enough to receive our answer.  Let all who have breath praise the Lord! 
"Narrow is the way . . . ."
"A Few Who Love"
I believe that the closer the person is to you – the greater the love and possibly the hurt; the more you trust – the more you love and possibly hurt. Into your life a few will come who you can trust. Others enter through portals only to alter your path. Only a few will ever truly love you.
What exactly is love? Webster defines love in several aspects: An intense affection for another person based on personal or familial ties; a feeling of kindness toward others; God's mercy and benevolence toward humans; or better yet, humankind's devotion to or adoration of God.
Upon marriage, one couple quoted a scripture to me defining love that stated:
Love is patient and kind. Love is not jealous or boastful or proud or rude. It does not demand its own way. It is not irritable, and it keeps no record of being wronged. It does not rejoice about injustice but rejoices whenever the truth wins out. Love never gives up, or loses faith, is always hopeful, and endures through every circumstance. I Corinthians 13:4-7 (New Living Translation)
Being deemed by the Word of God and reviewing Webster's definition, love in sum is a lasting true affection of adoration and/or kindness for God, your mate or fellow man.
Personally, I believe love to be in the heart, mind and soul of a being. Love is precious – it does not hurt and you will never purposefully hurt one that you love. To love is to trust and true love is unconditional. Only a few will ever love you.
However, God's love enables us to endure the way that we embrace the hurt we allow others to bring into our lives. Remember my brothers and sisters, the blessings of the Lord are upon you. Because of who you are, you are to lead by example and resolve to forgive those who have caused you such sorrow. Treat them with kindness – God will take care of you as well as those who have openly misled you.
My fervent prayer today is for those who are lost in selfishness, pride and greed. I pray for the realization of error and the courage to reconcile to allow spiritual order in their lives. Selah.
Comfort in His Word.
Comfort in His grace and mercy.
Comfort forever in His loving arms.
For the love of God is everlasting – Found in the hearts of peculiar men.
Will you not find peace in the Lord?
Will you not accept the comfort of His love?
How does a man find comfort, if he is not at peace with God?
Praise the Lord O my soul.  Yea, I will praise Him all the days of my life. Selah.

Divinely inspired to be written by the publisher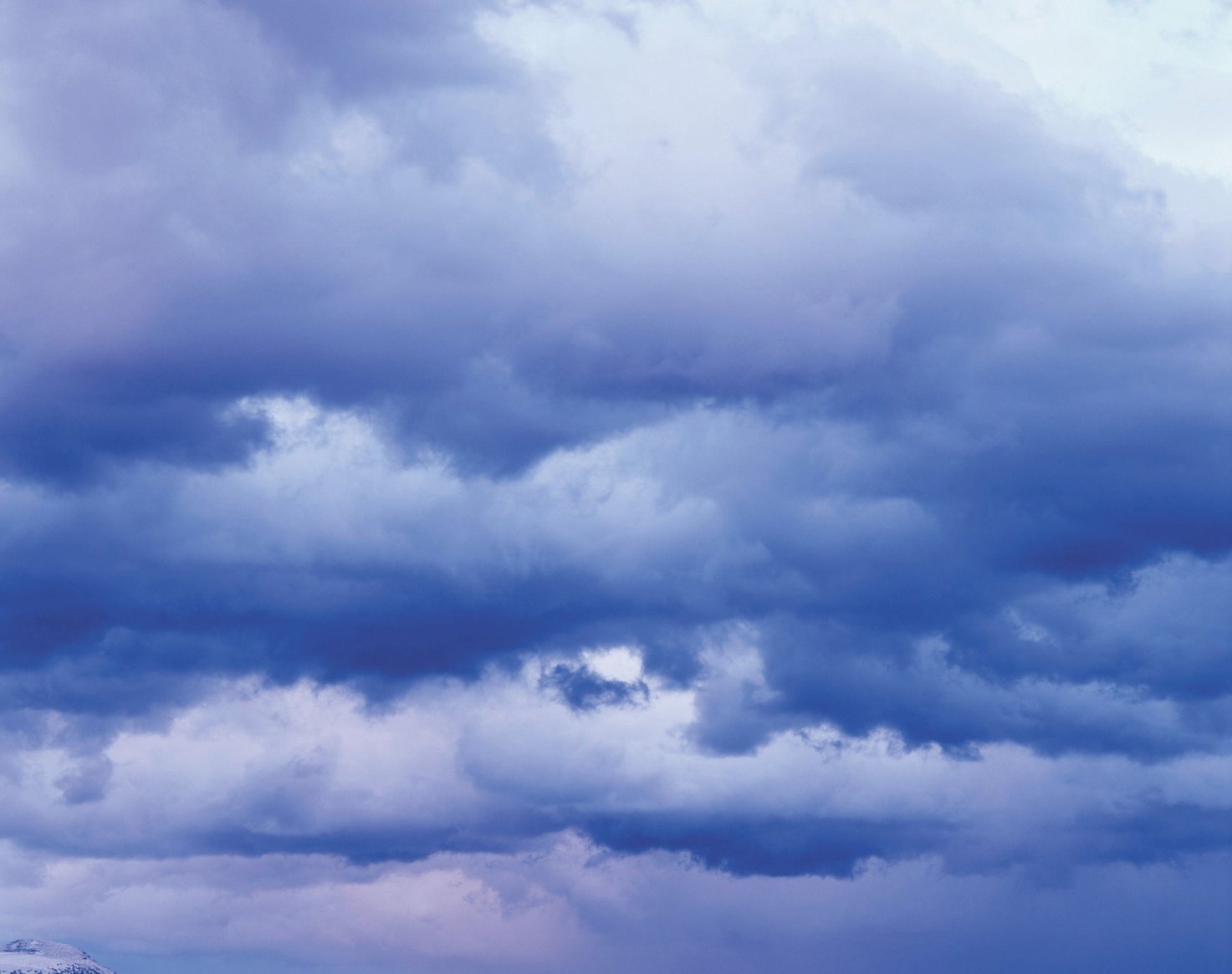 Christians - whether young or old, married or single, male or female will be troubled from time to time.  The test is how we weather the storm.  Do you withdraw, retreat and fill your heart and mind with worry?  At times we do.  But the real key to being triumphant while in the valley is to remember to praise Him in the midst of your troubles.  
My heart was troubled this evening and as I worked diligently to remedy the situation, I remembered to give it to God.  I recalled a promise I made to stay on the path that He had laid for me and I would step aside when the darts developed.  After all, they are mere distractions, taking the focus from the task at hand. God is my refuge, in Him is my trust.  And Lord, I must admit that I'm leaning wholly on you right now.  As I began to praise Him, as He so richly deserves, my relief was immediate.  My concerns were no longer magnified to the degree of worry.  The more I praised Him, the happier I became.  You see, I have an understanding that His answer for me may not be exactly what I think I need it to be, but it is exactly what it shall be.  So tonight, while in the midst of my troubles, I decided that I needed to get back to work and post this testimony.
My brothers and sisters, while trouble won't last always, I must also tell you that if there is a measure of work for you to do to remedy your situation - - do it.  However, you must also know when to release it and let God handle the rest.  If there is a phone call that is to be made, make it.  If there is a letter to be written, write it.  Whatever the instructions, do it and then allow the Master to take over.  Praise Him, with all your heart - praise Him.  I thank God for the foundation of my comfort -His love and mercy.  And now I invite you to rest in His love, experience His mercy; and above all, praise Him even in the midst of your troubles.   
Let everything that hath breath praise the Lord. 
Praise ye the Lord.  (Psalm 150:6)
/