Shopping Cart
Your Cart is Empty
There was an error with PayPal
Click here to try again
Thank you for your business!
You should be receiving an order confirmation from Paypal shortly.
Exit Shopping Cart
A Christian Connection News Source
Speaking Out:
Our Unemployed Americans
It is amazing to me how the people we voted into office to serve and protect our interest continue to bicker issues that could be resolved if they would seriously give consideration to their true purpose in office.
As I read an online article concerning our unemployed Americans posted by The New York Times, I became embarrassed to live in a country that would allow their constituents, who are fellow tax payers and viable human beings to enter into a new level of poverty, recognizable only by someone going through the same turmoil. You see, I am one of the 1.7 million who is unemployed.
I initially read the article as a measure of self-interest – researching my options and getting unemployment Plans D, E and F into place. Quite frankly, Plans A, B and C didn't pan out. In actuality, I relinquished my research as I read the 470 comments attached to the article, which prompted this writing. My heart swelled with comradery and compassion as I read the comments of American seniors, mothers, fathers and single people of all ages crying out in desperation– trying to hold on to their very last –trying desperately not to trade their mortgage for a cardboard box.
Is this who we have become as a nation? God is certainly watching, and I am sure, just as many of us are – shaking His head in disgust at the actions and inactions of our congressional and senatorial leaders. Once again, I invite you to consider the passage of Luke 12:40-48. In this parable, Jesus warns us of the detriment of unfaithful servant.
Luke 12:40-48
You must be ready all the time, for the Son of Man will come when least expected.
"Peter asked, "Lord is that illustration just for us or for everyone?"
And the Lord replied, "A faithful, sensible servant is one to whom the master can give the responsibility of managing his other household servants and feeding them. If the master returns and finds that the servant has done a good job, there will be a reward. I tell you the truth, the master will put that servant in charge of all that he owns. But what if the servant thinks, "My master won't be back for a while," and he begins beating the other servants, partying, and getting drunk? The master will return unannounced and unexpected, and he will cut the servant in pieces and banish him with the unfaithful.
And a servant who knows what the master wants, but isn't prepared and doesn't carry out those instructions, will be severely punished. But someone who does not know, and then does something wrong, will be punished only lightly. When someone has been given much, much will be required in return; and when someone has been entrusted with much, even more will be required. Luke 12: 40-48, New Living Translation.
I Must Add -
My purpose for this writing is to bring awareness, not only to the heartless politicians that will not allow assistance to our unemployed Americans, but to make you aware as citizens that the needs of our unemployed are everyday needs - 24 hours a day.
Certainly, there are many who have empathy and shake their heads in disgust over the unemployment situation, but in the end, you are warm and comfortable in your homes – mortgage paid, utilities paid, insurance paid, food on the table, and you will rest well for the night. Only when you hear again the report of $0 dollars coming into the homes of unemployed Americans – will you share the utmost empathy. And again, at the end of the day – all is well with you and the people in your household, and your nights rest is once again well.
Many of the people who left comments on The New York Times article, have already lost their homes and cars. Others wrote about the simple need of toilet paper, providing meals and clothing for their growing children, having the luxury of utilities, or having a phone and internet for job searches.
Please remember, for those that you know who are unemployed, whatever your needs are - they have the same needs– a place to stay, utilities, transportation and food. My brothers and sisters, thank you for the submission of your heartfelt prayers and please if you can, go a step further and extend a hand to help those families in need. May God continue to bless and keep you. Selah.
Prayer
Thank you Lord for your many blessings, we praise your holy name.
We thank you for being watchful over the many individuals that are in need of your care and the benefit of your blessings. Lord we ask that you touch the hearts of the men and women who are responsible for the decisions that effect our unemployed Americans. Help them to understand how lives are affected when they are not responsible stewards in their positions. Father we also ask for renewed strength, viable jobs and positive attitudes for those individuals seeking employment; and a special blessing for those that come forward to help their brothers and sisters in Christ in their time of need. In the wonderful name of Jesus we pray - Amen.
Mandela, Mandela,WeLoveYou!
Honoring the Life of Nelson Rolihlahla Mandela - "Madiba"
(1918-2013)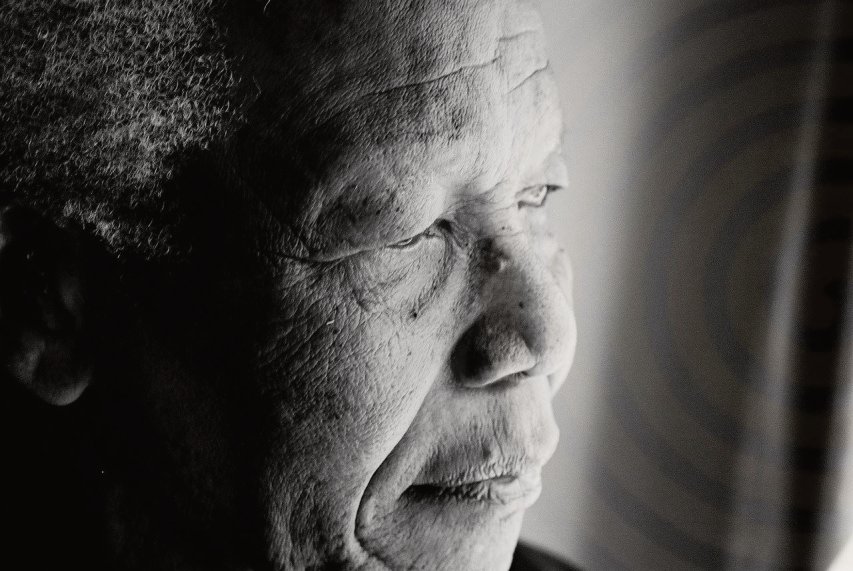 Nelson Rolihlahla Mandela "Madiba" - A man who led a remarkable life as a prophet, a political icon, and an international symbol for human rights who fought fervently against racism. He was often referred to as His Excellency, President of Morality, Father of a Nation, and with much affection - "Madiba".
"Madiba" - Born into the Madiba clan on July 18, 1918, into the Thembu royal family of Nonqaphi Nosekeni and Nkosi Mphakanyiswa Gadla Mandela. It was during his primary school years that his teacher gave him the Christian name of Nelson.
"Madiba" - Attended University of Fort Hare, University of South Africa, University of Witwatersrand and University of London.
"Madiba" - In 1952, he and his law partner, Oliver Tambo, established the first black law firm in South Africa, Mandela and Tambo.
"Madiba" - Arrested several times for racial injustices and stood trial 4 times being accused of opposing *apartheid laws (1952), treason (1956), inciting a strike (1962) and sabotage (1963).
"Madiba"- Labeled as a leader against apartheid and charged with incitement of a strike, he was incarcerated 10,052 days. He was sentenced to Robben Island approximately 7.5 miles from Cape Town, South Africa and confined to an 8x8 jail cell where he slept on the floor. Each year, he was allowed one visitor for 30 minutes. Several years later he was transferred to Rollsmoor Prison and then to Victor Verster Prison.
"Madiba" - Released from prison in 1990 at the age of 71. Following his release, he delivered a portion of his many speeches in the Afrikaans language, profoundly supporting reconciliation instead of war.
"Madiba"- Entered the first democratic multiracial Presidential election in South Africa in 1994. He won by an overwhelming number of votes and as promised, served a single 5 year term.
"Madiba"- Received over 1,300 awards including: the Nobel Peace Prize (1993) and the US Congressional Medal (1998). Authored 3 books: Long Walk to Freedom (1994); Conversations with Myself (2010) and Nelson Mandela By Himself: The Authorised Book of Quotations (2011).
"Madiba"- Often referred to as a saint, Mandela stated that he was ". . . not a saint, unless you think of a saint as a sinner who keeps on trying." He was a man of enormous dignity with a commanding personality - a lawyer, teacher, mentor, thinker, statesman, a man of ideas - - an activist, a prisoner, a Christian.
"Madiba" - The beloved Nelson Rolihlahla Mandela - "Madiba", died on December 5, 2013, at the age of 95.   Mandela, Mandela -we love you!
*Apartheid
-
a system of racial segregation in South Africa that was enforced through legislation by the South African National Party from 1948 to 1994. Under this legislation, the South African people were classified according to their racial group. The classification was a determinate factor as to where a person was born, where they lived, where they were allowed to work, attend school, what facilities were available if they were sick and upon death, where they were to be buried. Votes were cast only by the white people of South Africa and the same were afforded the best opportunities and facilities. Apartheid was strictly controlled and forced others to live and remain in poverty.
Sources
Web Pages
BBC News - http://www.bbc.co.uk/news
Nelson Mandela Foundation - http://www.nelsonmandela.org/content
Books
Mandela, Nelson, Long Walk to Freedom, Abacus, London, 1995
Mandela, Nelson, Nelson Mandela: Conversations with Myself, Pan
Macmillan, London, 2010
"Narrow is the way . . . ."
"My Nth Degree Confession"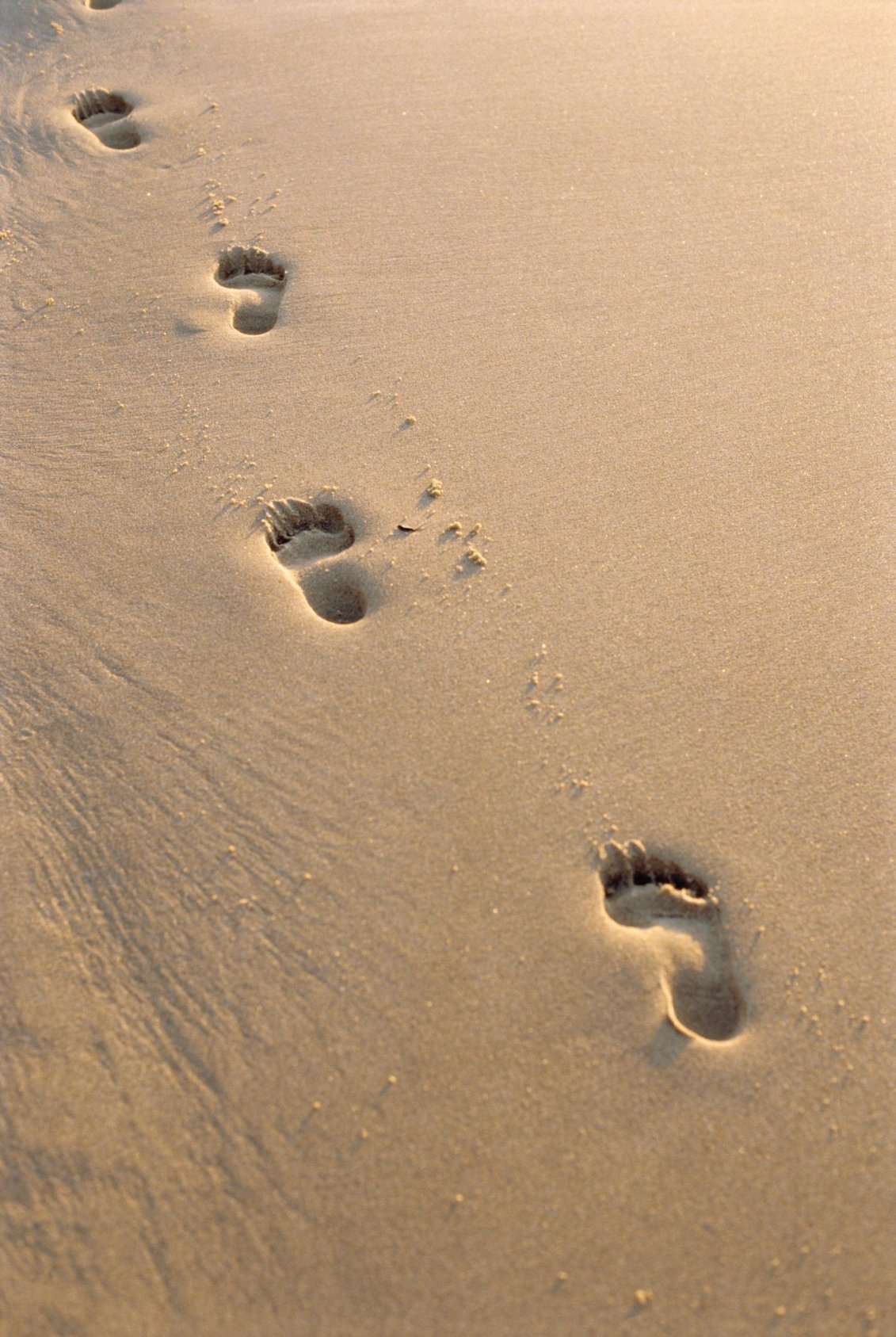 For years I wanted to publish a Christian magazine. My magazine (wearing the same name as this website) had been ready for print for some time, however, it never came to fruition because of the publishing cost. But one December night in 2010 at 9:00 p.m., God spoke to me and provided instructions to develop a "web publication" of my magazine, "TheSingleBlessing.com".
Clearly, He instructed me to take the articles from the magazine and place them on the website. Not thinking that I was going against His will and instruction, I chose to utilize only a certain portion of my articles, because I wanted to salvage some for the publication of the magazine at a later time.
Unknowingly, I was disobedient and it was costly. However, the cost was never a realization to me because of the vast number of people from across the globe that visited the site. Honestly, I have been truly amazed by the numbers! I can only imagine the results, had I followed His instructions to the nth degree - just as Noah did.
He had also clearly told me that the site would be global and it immediately was and continues to be. Glory to your name Father!
Now, I can only apologize for not fully following God's instructions to the nth degree. In the realm of obedience, Noah is and has been one of my major guide posts. I thought that I was being much like him – carefully taking God's instructions and remaining within the guidelines that He provided for me. Thinking back to Noah, his ark worked just as God planned - perfectly, with no mishaps.
It was only today, as I shared with a Christian friend how the site was developed, that I realized my failure to fully follow God's instructions. As I explained the development to my friend, the words "take the articles from the magazine and place them on the website" burned my soul - - the realization was so heavy that I could no longer continue the conversation. I felt an urge to get things right and I went directly to work on correcting my mistake. My measurements were off, and my "boat" had to be restructured so that it could truly sail and not just be kept afloat.
As amazing as TheSingleBlessing.com has been – I am so excited to see what happens next. Father, I thank you for your "guidance and perfection" and allowing me to correct the error at hand.
Lesson learned: My mistake was that of selfishness - - I wanted to publish the magazine. But there was a serious conflict at hand, I couldn't operate in the will of God and abide by things of my own choosing. Unknowingly, I rode the fence – but now I no longer straddle. It feels good - - Confession is good for the soul.
My brothers and sisters, how often have you partially done what God expected of you? - - And yet, you expect full results from Him. Selah.
My Prayer
Lord, I ask that Your blessing remains with TheSingleBlessing.com and that you take the ministry to yet another level so that those in need of your comfort and protection will see and feel the realization of what hope in Christ really means. I pray Father, that you accept my confession of failure to follow instruction and turn it into a positive lesson for those in need of knowing how to realize the comfort of your protection. Grow me Father, guide me - - I know that you have forgiven me. With all my heart I love You and live to do what is right and good in your sight. Your provisions are astronomical – beyond my wildest dreams and I thank you Lord, thank you.  Amen.
"Narrow is the way . . . ."
My Pastor, Dr. L. M. Gray, Jr., once said that "if you really want to be blessed, just put your arms around the Word of God."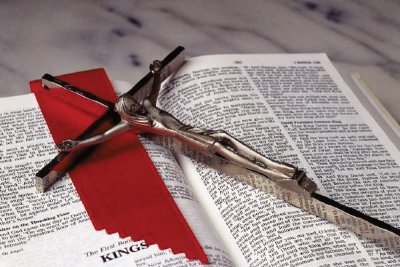 According to Webster, forgiveness is to pardon an offense or fault of another; or to renounce anger or resentment against another person.  Reconciliation is defined as the re-establishment of a friendship with another; or bringing oneself into acceptance.  Both of these attributes should certainly be priorities among Christians.
There was a powerful lesson taught when Jesus met the Samaritan woman at Jacob's well.  When He first spoke to her, she was drawing water and He said, "Give me drink."  It is a known fact that the human body is made of 70 % water; which makes water the answer to our physical thirst.  However, in this instance, as the conversation continued between them, the water took on an altogether different meaning.  This water that Pastor Gray so elegantly explained to the congregation was symbolic of the spirit of life.
Despite the woman's arrogance, Jesus spoke to her of the living water that He had to offer.  The woman's thirst grew as He revealed the essence of the water, providing everlasting life.  Jesus then explained to her that "God is a spirit and they that worship Him must worship Him in spirit and in truth." John 4: 24. 
The woman told Jesus that she knew of the coming Messiah.  Jesus then said to her, "I that speak unto thee am he" (verse 26). Ultimately, His request to her was not a request for water, due to his thirst, but an invitation to partake in the living water of Jesus the Christ.  Even with her haughtiness, the invitation of forgiveness and reconciliation was delivered unto her. 
So I challenge you, my brothers and sisters, if Christ, the Son of the living God, cared so much to deliver a message to a person of such arrogance, should we not also seek out those who we need to forgive and reconcile with them?   
I pray the blessings of God upon you and that He will grant you peace.
/